By Rana el Kaliouby, co-founder and CEO, Affectiva
I'm excited to share that I've been chosen as a Young Global Leader by the World Economic Forum.
Each year, the World Economic Forum selects a diverse group of leaders from around the world to join the Forum of Young Global Leaders: a community of more than 800 men and women under the age of 40 who are committed to enacting change, and identifying solutions to societal issues on a global and local scale.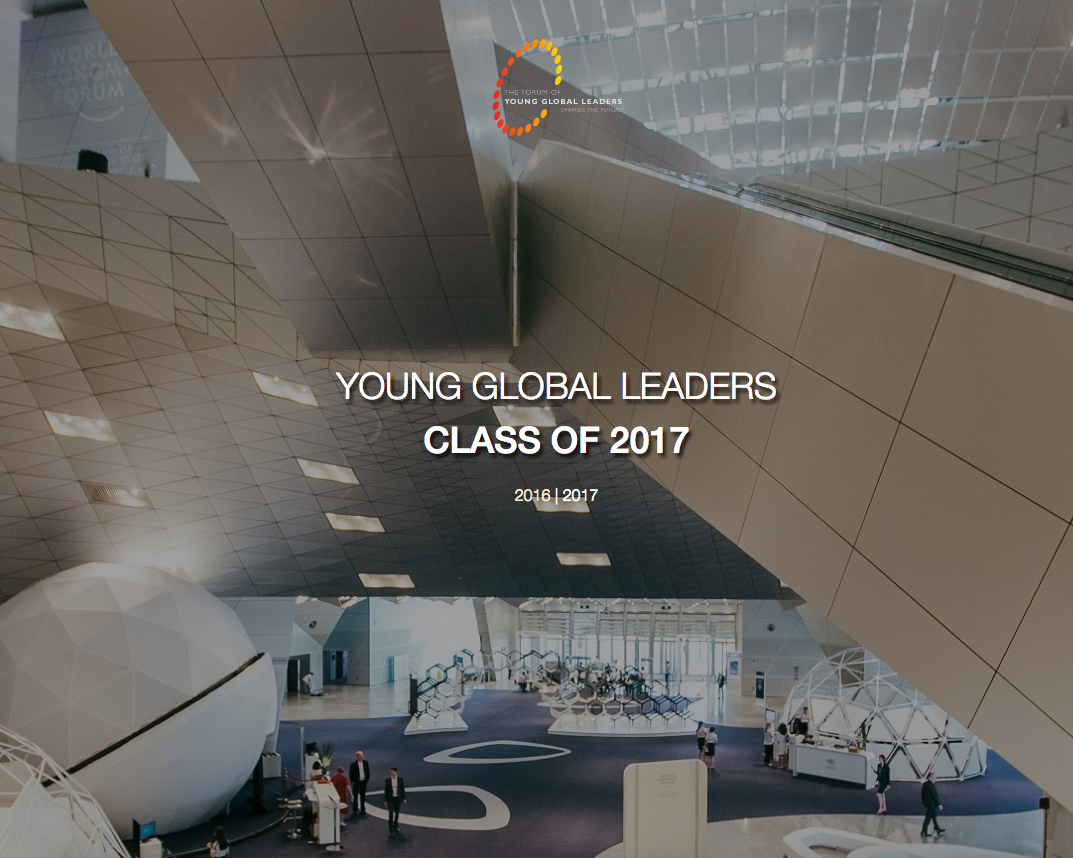 I'm honored to be included in this exclusive group of bright minds and inspiring thinkers. This is the beginning of a five year journey for me, during which I will have the opportunity to learn from and work with scientists, government leaders, business executives, social activists and artists, as we strive to break down the barriers between industries and geographies, and carve out our vision for the future.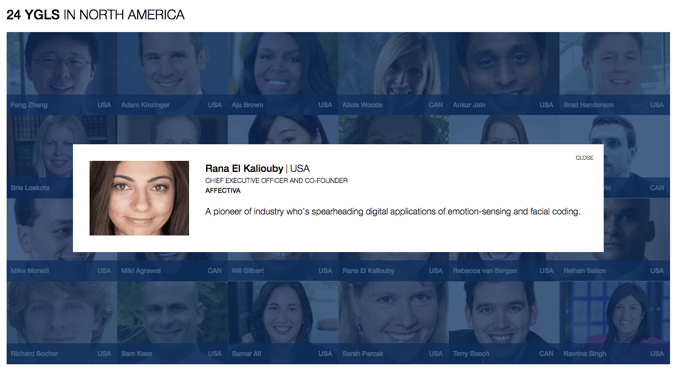 Organizations like the Forum of Young Global Leaders are becoming increasingly important as advances in technology change the way we work, interact, and ultimately, live. This evolution of the human experience is something that we often consider at Affectiva, in terms of how artificial intelligence (AI) - including Emotion AI - is increasingly playing a significant role in every aspect of our lives.
Already, emerging technologies like AI are reshaping our social and institutional realities, from mobility, to labor markets and economic growth. It's no secret that the notion of increasing automation and AI is of concern for many, who wonder how these technologies will impact jobs, relationships and the like. But if harnessed for good, these technologies can significantly enhance our lives, giving way to new kinds of jobs and opportunities, and more personalized connections between people, our devices and the world around us.
At Affectiva, we're committed to developing leading AI technology, while also considering the ethical and moral implications that inevitably arise from new technologies. I'm excited to bring this perspective to the Forum of Young Global Leaders, and channel my background in AI and technology into a force for good. And more importantly, I'm eager to tap into the wide range of experiences, networks and backgrounds that make up this talented group, to further my understanding of global perspectives, and accomplish more together than we could alone.
To learn more about the Forum of Young Global Leaders and this year's honorees, check out the World Economic Forum's press release here.