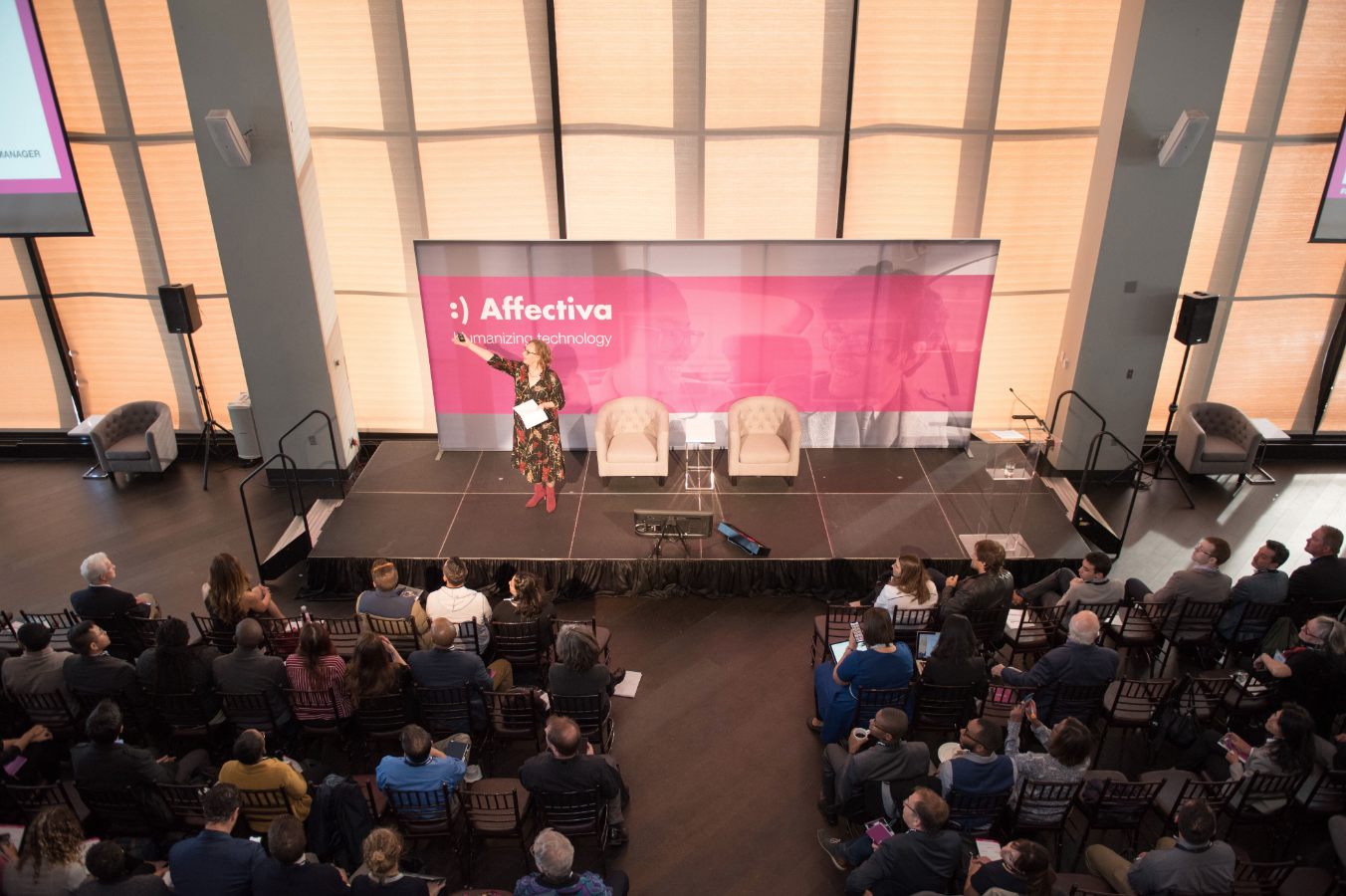 This week, CB Insights announced its annual AI 100 list for 2020: a list of the most innovative AI companies in the world. These start-ups are charting the course for the future of the industry, and Affectiva is extremely proud to have made the list this year alongside so many other innovators.
This is not the first time that we've made CB Insights' list of leading AI companies. But our inclusion validates the Emotion AI category that we have created and defined, and reinforces the leadership role that Affectiva continues to play in the space.
Market analyses like CB Insights' allow us to reflect on how far AI has come and the immense momentum that's propelling the industry forward. But with a new decade upon us, it's also a reminder to take a step back and consider the work that still needs to be done if we want to get AI right in the 2020s and beyond.
The last several years have seen applications of AI come to market for specific use cases - such as automotive, media analytics, healthcare and more - fueled by advanced deep learning techniques and massive amounts of data. But, that progress has not been without challenges that we need to learn from.
So, what needs to happen for AI to be effective in the 2020s?
1. Address hidden biases
It's no secret that the tech industry has a diversity problem, and society at large has inherent biases. We cannot let these problems manifest in the technology we build, or we'll only exacerbate these issues. Unfortunately, we've already seen examples of AI that has been biased against certain groups. Not only is this a major ethical issue, it's also a manifestation of poorly built technology. To address hidden biases, and develop not only ethical, but also "good" AI, the industry needs to take a critical look at how the technology is developed and deployed. This is a big issue to tackle, but here are a few areas to focus on: ensure you're building AI with diverse and representative datasets, while creating processes during training and validation of your algorithms that mitigate chances of bias creeping in. And, make sure that the teams building AI are diverse as well. After all, we build what we know.
2. Prioritize transparency and clarity on how AI technologies work
Consumers have a lot of questions and concerns about the impact that AI will have on people. It's up to the AI industry to seriously consider these concerns and be transparent in communicating with and educating consumers. Specifically, people who will interact with AI have a right to know what the technology is doing, what data it is collecting, what that data is used for, where it is stored, and perhaps most importantly, what benefit the user derives from the technology. The tech industry is notorious for click-through agreements that are dozens of pages long, and full of legal jargon. This is not a sufficient means of educating and explaining AI's impact. We need to completely rethink our approach with transparency as the priority.
3. Re-skill the workforce around a new human-machine partnership
AI will inevitably impact the workforce. Some jobs may be replaced by automation, but on the other hand, many new jobs will be created that we've never thought of before. But across the board, people will need to learn to work alongside AI. We need to prepare the workforce to navigate this new partnership between people and AI, and see it as a mutual relationship rather than people vs. machines. Some of this preparation will be in on-the-job training, but building AI knowledge into education programs will be critical. In addition to developing a technical understanding of AI, people also need to be taught about the business and ethics of AI so we are prepared for the future.
We strongly believe that, in order to realize a future where AI lives up to its potential, we need to foster collaboration between the AI industry, other industries AI will touch and key stakeholders. That's why Affectiva started our annual Emotion AI Summit a few years ago. The theme for this year's Summit is "The Next Decade of AI: How do we build AI today to address the needs of tomorrow?"
Taking place on October 14th in Boston, the 2020 Emotion AI Summit will bring together AI thought leaders, ethics advocates, academics, leaders in automotive, healthcare, media analytics and more, to discuss how we can build AI today to address the needs of tomorrow. We'll tackle questions about ethics and privacy, different applications of human-centric AI and the new human-machine partnership that we need to prepare for.
If you want to share your perspective with our audience at the Summit, we'd love to hear from you. Our call for speakers is now open if you'd like to submit to present. Or, register today! We'd love for you to join us as we chart the next decade of AI.