I'm excited to announce that on September 13th, Affectiva will be hosting the first-ever Emotion AI Summit at the place where it all began - the MIT Media Lab, where our company spun out in 2009. It will be a day full of learning, networking, and exhibits showing off the latest applications in artificial emotional intelligence. Tickets are available now, and we hope you will be able to join the best and brightest minds in AI for the day in Boston. Why, you ask?

The Current State: Technology Devoid of Emotion
We live in a world full of advanced technology: from self-driving cars to smart refrigerators, it seems as though these advanced capabilities should make our lives easier - but something's missing.
The way we engage with technology is changing: the way we interact with technology is becoming more conversational, perceptual and relational. Despite the fact that these interfaces must engage with humans, they lack social and emotional intelligence to be as effective as possible.
Perhaps more importantly, many if not most of our communication with each other as humans is now mediated through technology. While we have never been more connected, the quality of these connections is lacking in nuanced, nonverbal communications that is at the core of what makes us humans.
In short, technology today lacks any form of emotional intelligence and that is not only affecting our interactions with technology but with each other.
...but what if?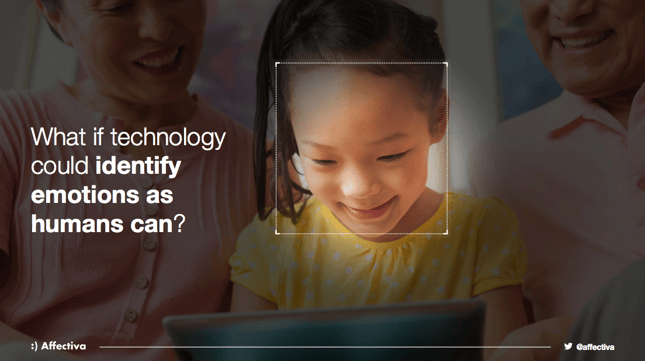 What if technology had emotional intelligence, so that it could sense our emotions and adapt experiences to it? What if businesses could truly understand how their consumers felt about their product, content and services, and as a result were able to engage in a more authentic way with their users. What if we were able to track our mental and emotional health the same we way we track our physical fitness and other important health signs.
Emotion AI Summit, 2017: Building Deeper Connections
This is what Emotion AI powers. As seen in Fortune, Fast Company, TechCrunch and CNET, artificial emotional intelligence, or Emotion AI, is one of the hottest new areas in artificial intelligence. It transforms how humans and machines interact. Like humans, technology needs emotional intelligence to be most effective. Emotion AI powers apps, devices and digital experiences so they can sense and adapt to human emotions, and provides businesses with data to understand consumer emotional engagement.
Today Emotion AI is in use in a number of industries: autonomous vehicles that can sense and adapt to the occupant state to improve safety and personalize the in-cab experience. Businesses can leverage Emotion AI to determine which brand content best resonates with their customers, and thus build deeper connections with them. Service, home and companion robots entering the market can truly become more "social" with Emotion AI as it builds relationships with users. We will explore these uses and more at the Emotion AI Summit - and we hope to see you there!
Some Featured Speakers: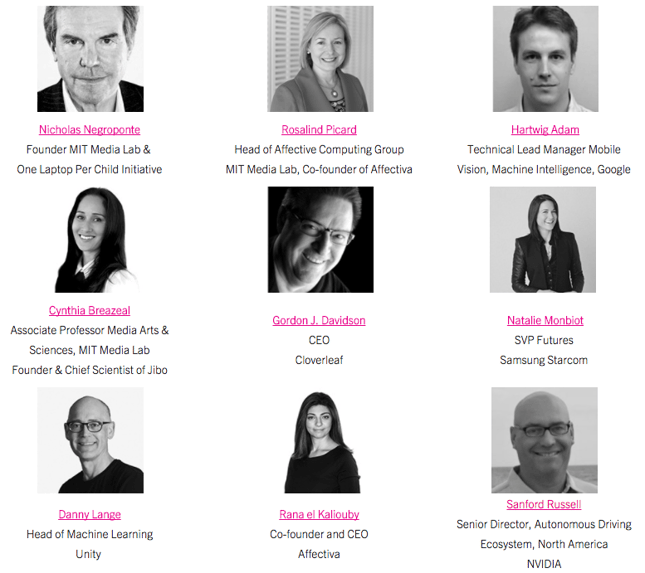 The event has passed and recorded sessions are available to download: click here to access recordings keynotes and panels.