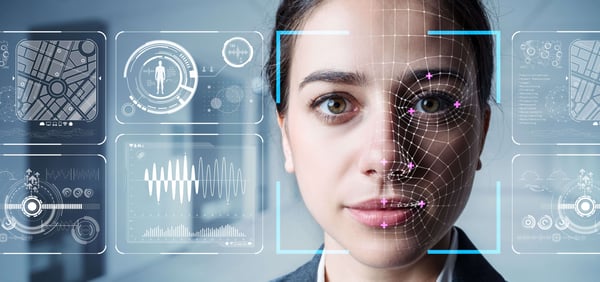 The Affectiva Media Analytics team works towards understanding human behavior and emotions. When we talk about our technology, we mention how we have over 30 different facial classifiers, 9 different emotions and the capability to track faces in a video stream (ask us anytime, we love to talk about our tech!). But what does it all mean?
Affectiva's Emotion AI in media analytics is designed to help research agencies understand people's emotional reactions towards ads, video content, brand experiences, and during qualitative research interviews via facial expression data capture and analysis. In our mission to humanize technology, we place a strong focus on the ethics behind Emotion AI, ensuring transparency across the board with our research partners and participants.
By maintaining clear communication with our partners and participants, our goal is to instill trust with everyone we work with on how we collect and analyze the data to garner robust insights. We want our Emotion AI and deep learning technology to be explainable to all. Most importantly, we want to empower everyone to take charge of their data and understand they have the right to consent and opt-in with all online activity.
What data does Affectiva capture?
Affectiva's technology has a face tracker where the face is tracked within the limits of the bounding box (green). The face tracker is solely designed to look for the presence of a face and the facial expressions captured within the bounding box and the data is captured from a webcam or optical sensor. Our technology does not, and is not able to identify individuals from their face. When our system is collecting facial coding and survey data, we do not capture any other personal information (e.g. name, address, date of birth, banking information etc.) Clients do not have access to face videos. Here's an example of the sort of aggregated analysis that our clients receive.
How does Affectiva manage opt-in and consent for video testing?
Affectiva is GDPR-compliant (General Data Protection Regulation). In being compliant, this allows any research agency who partners with Affectiva or a participant who is taking a survey with Affectiva technology to request deletion of their face videos used in projects. While GDPR is a rule enacted by the European Union, this same policy is applied to all the partners we work with and participants we test around the world.
When our research partners and their clients view the project dashboards, they only view the aggregated data traces across all participants who have opted in to being recorded. Our opt-in process is not buried within terms and conditions that people never read–it is an explicit question asked every time the camera may be turned on, and the camera cannot be activated if people do not agree.
For video testing, we provide the consent form and appropriate wording needed to ensure participants understand what is entailed should they opt-in to participating in our video surveys. We provide three opt-in and out options for participants, where they can decide on whether they would like to proceed with the survey and have their face data used for analysis, take the survey without allowing the camera to capture face data or to opt out of the survey completely. The opt-in question with the three options are always present at the start of the study, and are not tucked away in a separate Terms and Conditions page that people tend to gloss over or ignore. It is an explicit question we ask for any instance where the camera may be turned on for data collection. If a participant does not agree to have their facial expression data recorded for analysis, they can select to opt-out and the camera will not be activated during the survey.
Our Media Analytics team works with our research agency partners and train their team members on how to understand and interpret the data. Additionally, our team provides day-to-day technical support and guidance on every step of the project process from study design and fieldwork to analysis and deliverable creation.
How to better manage your data
As more generations grow up with the internet, we may have normalized the idea of forms of data tracking into our everyday lives. With this knowledge in hand, we also see that the conversation is shifting towards how to approach trust and ethics in using AI technologies and how to empower consumers to know their rights to consent online.
Know that you as the consumer possess the ability to opt-in or out. Here are some tips to make sure you are empowered to make the decisions most comfortable for you:
Take the time to read over the cookie notice before giving consent and navigating a business's website. While some basic cookie functionalities are automatically applied, there are always optional ones that you can select to opt out such as ad personalization.
When participating in a survey, spend a few minutes reviewing the consent form and privacy notice before adding your signature so you are cognizant of how your data will be used for analysis.
Terms and conditions are always hard to digest – but just as you may read the ingredients list of the food you eat or the side effects of a medication, it is important to know how your data may be stored, used or sold when accessing a website.
For organizations, to enable a higher degree of trust between you and your customers, it is critical to be as transparent as possible so your existing and potential consumers are aware of how your products and services function. This will give your company's research credibility and assurance in the technology.
When implementing technology and requiring human subject data, make sure that the consent form is clear.
Likewise, with opt-ins from people attending webinars, downloading website materials or filling out contact forms have the opportunity to unsubscribe from your marketing campaigns.
Most importantly, ensure that your technology is explainable. Having explainable technology makes it possible for wider audiences to understand your product and service, whether it is a handy diagram, a thorough summary and a list of scientific publications, white papers or patents available for those who want to delve deeper.
The ways Affectiva Media Analytics maintains trust
We are committed to ensure that anyone that accesses our website, participates in our surveys and is on our mailing list is aware of our policies. For every type of opt-in, we always provide a direct link to our Privacy Policy which outlines your rights with taking our video surveys, receiving marketing emails or navigating our website.
With our face trackers, we look solely for the presence of a face. The technology does not predict demographic information (eg. age, gender or ethnicity etc.). Any demographic information we obtain will be asked via survey questions written by our research partners, and so is self-reported by the participant. We do use these survey questions for data breakdowns when our partners view the aggregated data in our interactive dashboards, but they are never linked to specific participants and face videos are never shared with the research agencies or their end clients.
With our core media analytics platform, we have the ability to integrate with any kind of survey research platform used by our partners via APIs. All participant IDs that we receive in our system are encrypted and anonymous. More importantly, Affectiva Media Analytics does not have access to any information about the panelists that participate in the studies. If a participant or research partner we work with instructs us for face videos to be destroyed, we respect their requests and remove all face videos from our system once their project and subsequent data analysis are completed.
We are always proud of the fact that over the years we have analyzed over 12 million face videos over 90 different countries. We take care to use data extracted from this culturally diverse dataset to continue enhancing the next generation of Emotion AI, and to minimize potential for bias in our algorithms. When we do deploy new AI enhancements that we are ready to roll out, we publish updates and scientific publications to keep everyone informed, and spend time training the research agencies we work with to make sure they know how to read and interpret the data.
By implementing all of these methods, our Media Analytics team actively maintains a high amount of trust with both the participants that take our video surveys and the research partners that use our Emotion AI as a tech layer in their platforms. By outlining clear opt-in and opt-out options, we continue to have a strong dataset and our Emotion AI technology is used by over 70% of the world's top advertisers and 28% of the Forbes 500. We aim to maintain clear communication with everyone–and by doing so, we foster trust in our clients and participants.
Contact us to learn more!