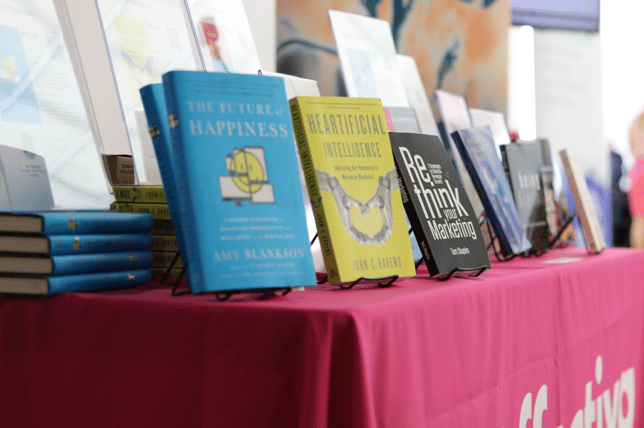 It's been a good week since our Emotion AI Summit! Now that I've had a chance to reflect on the day, I thought it would be helpful to share some of the highlights and my key takeaways.
High-level Recap:
We had 29 speakers and about 325 attendees. People traveled from all over the US, as well as Peru, Mexico, Japan, Israel and the UK to attend. People were engaged - in fact, many speakers stuck around for the whole day - and the content was thought-provoking. We had more than 20 interactive demos, many of which showed how Emotion AI is used today. The robot petting zoo was fun!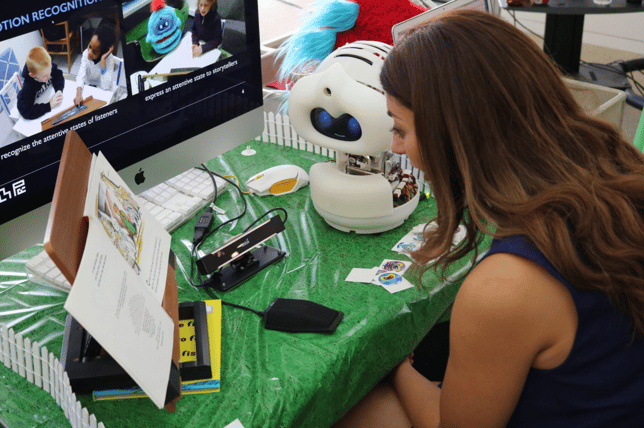 The leading product announcement at the event was a press release around our cloud-based Speech API. We saw coverage on TechCrunch, Xconomy, Digital Trends, Bostinno, The Bostinno Beat and NPR. We also did a soft launch of Happy.cam (more on that later!) and had a lot of interest for this in the exhibit area.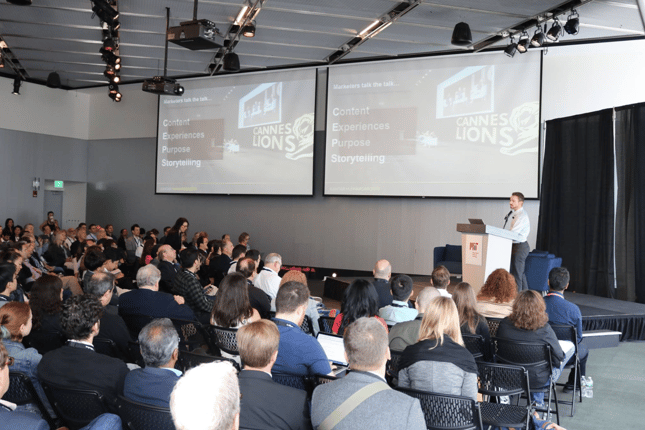 Heard at the Summit:
The merger of IQ and EQ (emotional intelligence) is inevitable. Tweet this.

"People respond to emotions not messages." - Graham Page. Tweet this.
"Emotions are at the center of our lives and conversations." - Robbee Minicola, VP Wunderman AI Sevices. Tweet this.
"When we don't use a skill or a muscle, it atrophies. Our youth are losing skills of empathy and EQ. Emotion AI has the potential to bring back these skills and increase our humanity." This is a position I often advocate, but Cynthia Breazeal said it so clearly and persuasive. Tweet this.
"Ethics is the new green." - John C. Havens. Tweet this.
"Technology can take; Technology can give. Lets just mind the balance." - Ned Sahin of BrainPower. Tweet this.
"Ethics training should be compulsory in Comp sci and Engineering curricula." - Rana el Kaliouby Tweet This.
"Emotions are complex and hard." - Chao Wang, Lead Scientist at Amazon. This resonated with me because this is not about detecting a smile: it is far more nuanced and complex. It goes beyond the basic emotions and more broadly encompasses cognitive states, attention, empathy, multi-modal etc.
Social Media Highlights
:



Next Steps
:
The Emotion AI Summit was just the beginning … we will be back for you! As said in our closing comments:
Integrate:

There are many platforms and enterprise solutions where Emotion AI can add real value to existing customers. We want to partner with you to integrate into these solutions and bring Emotion AI to scale across many different industries. Contact us at info@affectiva.com to talk more.

Innovate:

Many of you have amazing ideas for new uses of Emotion AI. All you hackers, developers, imaginators, go ahead and build these new emotion-aware solution. We make our SDK and APIs available to anyone who wants to get started. Have at it:

developer.affectiva.com

Participate:

As members of this ecosystem, we need you to stay engaged in this in this Emotion AI movement. Affectiva routinely organizes meetups and webinars. Follow us on social media or check out our

events page

.