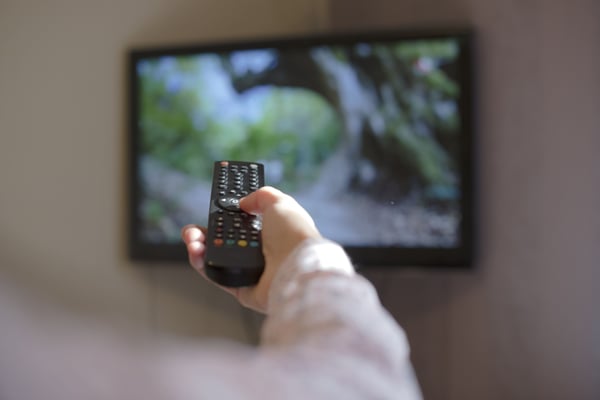 In the world of media analytics, it's common knowledge that consumer behavior is influenced by emotions. Understanding consumer emotional engagement with content is key to brand success, and Affectiva's Emotion AI software can provide those strategic insights.
Our latest podcast episode features Lizi Pritchard, Associate Director at the research and analytics agency, Nature. In our interview with Lizi, we discussed some of Nature's current research projects and how they leverage Affectiva's Emotion AI technology for a more holistic understanding of participant responses to content. Lizi shared great advice around understanding and utilizing content engagement and viewer behavior for brands and market researchers.
For those who are unfamiliar, what does Nature do?
Nature is a strategic insights-based consultancy that helps clients make business and marketing decisions using data from a range of sources and using the latest technology wherever possible. We're focused on everything from foundational research such as segmentation, choice modeling and market sizing, all the way through to pack testing and tracking of brand and communications performance. We really pride ourselves on the fact that all the research that we do is custom-designed around the brief brought to us by the client. We use multiple data assets and inputs, essentially whatever is relevant for that particular business issue. We like to think big, problem solve, debate and consult to get to the best possible solution for clients.
How does Nature work with Affectiva? What kind of results have you seen from using Affectiva's technology?
At Nature, we love to use technology to augment survey research wherever we can, and one of those technologies that we often turn to is Affectiva's Emotion AI. The typical way that we would use that is for testing. That might be a pre-test where there's an objective to actually optimize the creative before it goes live. Or a test of an ad when it's already live to help understand why it's performing in-market the way it is and create learnings for future communications development.
With this ad testing research, we typically use a set of diagnostic questions as survey measures, the results of which we can compare to an external database which tells us how the ad is performing and to some extent why, but Affectiva's facial coding is a fantastic addition to that. We can easily embed it within the surveys that we're doing, and then passively monitor and analyze a respondent's facial expressions and emotional response when they're watching the ad, with their permission of course. The outputs from that ultimately enhance our understanding of why the creatives are performing as they do. This allows us to get very granular and pinpoint moments of emotional engagement within the ads that we're testing to allow some very specific recommendations to add optimization on a scene by scene basis.
Affectiva and Nature recently collaborated on a case study that explored the impact that the structure of commercial breaks can have on emotional response.

Can you take us through the details of the study, how you approached it using Affectica's technology and what the results were?

Last year, FoxTel Media commissioned us to help them define and substantiate their value propositions that they take to advertisers. There were various hypotheses that their audience was more engaged in comparison to other network audiences, and as a result FoxTel offered greater value to advertisers than perhaps some of the alternatives that were out there.
Given that Foxtel is a subscription service and viewers are paying for what they watch, you would expect them to be more engaged with the content they are watching. But there just simply wasn't enough data to prove that was the case and really solidify that position. That's where we came into our approach, which involved first defining exactly what engagement is, as well as what the consumer thinks engagement is and what the media buyers think it is. We did that through our qualitative ethnographic research and, in using that agreed engagement metric, measured engagement levels of the FoxTel audience versus others, and set out to unpack the roles that advertising breaks played in driving that. That included two very large scale quantitative surveys with around 5,000 respondents alongside two implicit behavioral measurement techniques, and one of those implicit measurement techniques was facial coding.
We actually measured attention and emotion while watching one of four versions of a 20-minute show, and the only difference between those four versions of the show was the structure of the ad breaks within it. So for example, one of the versions had a break structure that mirrored those typically seen on FoxTel, and then another one of the versions of that show mirror the ad break structures that viewers would typically see on free-to-air channels that we have here in Australia. Essentially we were really looking to see which ad break structure resulted in the highest level of attention and positive emotional engagement. The goal being to demonstrate that careful phasing and thoughtful ad breaks impact viewer engagement.
The results were really, really positive for FoxTel. Every element of the research, all the implicit measurement, showed that FoxTel does offer that premium and highly engaged audience that was highly valuable to advertisers. This is another one of those examples of where we had a combination of that explicit and that implicit measurement, and they worked really well and told the same story.
If you had one takeaway or piece of advice for a brand or agency, what would you like to tell them?
I'd say be open to new techniques and approaches. When it comes to research, there are some interesting technologies out there that can really bring your findings to another level and bring them to life. Always be open to those!
The Bottom Line
Understanding human emotion is central to creating successful brands, customer experiences and creative content. After all, emotions influence consumer behavior. The case study Lizi took us through with FoxTel speaks to the real innovation of Nature, especially around how they were able to work with Affectiva's flexible Emotion AI platform to analyze content in context to replicate the most natural viewing experience as possible.
Interested in learning more about how your brand can use Affectiva's Emotion AI technology to better understand content engagement and viewer behavior? Get in touch!