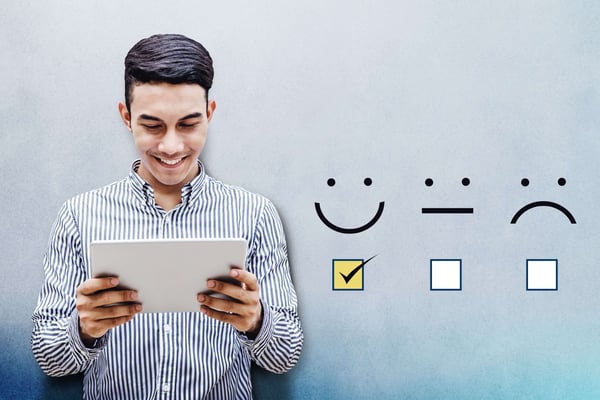 Brands, advertisers and market researchers know that emotions influence consumer behavior. Understanding consumer emotional engagement with content and experiences is key to creating the best marketing campaigns and optimizing media spend. Gathering quality emotion data is critical, as it predicts key success metrics such as brand recall, sales lift, purchase intent and likelihood to share.
Affectiva got its start in the media analytics space with our category-defining Emotion AI software that detects nuanced human emotions and complex cognitive states. Today, we apply this technology to optimize brand content and media spend by measuring consumer emotional responses to videos, ads and TV shows–unobtrusively and at scale.
Our partners at Unruly work with advertisers and publishers through their data-driven video advertising platform. They help advertisers better engage global audiences on brand-safe, premium sites, while helping publishers grow revenue from their audiences. They specialize in thinking about behavioral and attitudinal mindsets of consumers, and understanding which of those consumers have the highest emotional engagement with certain ads brings a different approach to targeting in the digital world. Affectiva partners with Unruly to bring emotional intelligence to digital advertising: our emotion recognition technology is actually integrated into UnrulyEQ, a targeting and content measurement tool that helps advertisers maximize the emotional and business impact of their ads.
In our latest Affectiva Asks podcast episode, we feature Terence Scroope, Vice President of Insights and Solutions at Unruly. We spoke about some of the recent research work he has done, especially around gender stereotypes in US advertising, ads surrounding the Black Lives Matter movement, CTV advertising and much more.
1 - You recently dove into

the presence and intensity of gender stereotypes in the US advertising industry

, highlighting the consequences that negative stereotypes can have on business metrics like purchase intent, brand building, and brand favorability. Can you give us some highlights?
Let's start with why we decided to focus on stereotypes in advertising. First, we were already seeing this in our research, in that we were occasionally starting to get fairly regular feedback of people objecting to certain ad imagery or approaches to an ad. There was also a real reaction already in the industry about holding ourselves to a higher standard when it comes to stereotypes in advertising. The United Nations had formed a coalition, The Unstereotype Alliance, with advertisers and agencies to really focus on this. There's also the Advertising Standards Authority (ASA), which stated that they were going to start policing advertisements in the UK for stereotypes and ban the ad when they'd found that it didn't test to their standards. For example, one ad they called out was for a cream cheese brand, where you see two young fathers with infants, at a restaurant with a conveyor belt on it where dishes are going by to entice diners. They're both being left in charge of their children, and they are almost immediately distracted by the sight of bagels with cream cheese on them and put their babies on the conveyor belt and send them off into harm's way.
While intending to be comedic, it reinforces a very negative stereotype about fathers and what fathers are capable of. It is something that advertisers have to keep in mind, as ads still play a role in terms of the broader consciousness and reinforcing these positive and negative stereotypes. When we looked at the stats surrounding this stereotype, we found that a survey of US fathers in 1982 found that only 43% of fathers had never changed one of their own children's diapers. By 2000, another study showed this figure had since changed, and fallen to 3 percent. This is a pretty dramatic shift in only a few short decades, so we know that societal expectations, gender roles and the way the family unit is structured is constantly changing. As a result, it's important for advertising to reflect that and celebrate the positive, and not enhance the negative, or fall back on old antiquated approaches to how a family is structured and what a person is capable of or expected to do.
That was a catalyst for our work presented at CES this year, where we hand-selected a series of videos to test what we saw as either having explicit or implicit stereotypes in them. We then balanced those out with ads that we felt were very progressive. No ad came out completely unscathed - every ad had a percentage of people recognizing a stereotype in it. It's important to note, even though we did focus on gender for this particular study at CES, we've actually changed the way we test ads to record seven different categories of stereotypes, which have been formalized to reflect the same kind of approach used by the ASA and the United Nations. Those are gender, sexuality, age, ethnicity, social class, disability and religion. And so we were asking all of those questions simultaneously, and finding out if consumers saw any issue in the positive or the negative.
Nobody got a mythical A+ - theoretically, everybody has some type of a scar coming out of this. Advertising is a very short format, and we know from our results with Affectiva, maintaining attention is often one of the biggest challenges for advertisers. When working in a 30-second window, it's easy for people to misinterpret the actual ad - especially if they get distracted and miss key characters or story lines.
2 - More recently, you've also been testing some ads around the Black Lives Matter movement; can you speak to a couple of those data points?
We have tested a handful of those recent ads and we've seen some interesting patterns in terms of how brands are tackling it. If you think back to the beginning of the COVID-19 pandemic, you'll remember that every brand rushed to get their message out into the marketplace, and it was always a message of solidarity and things not being normal and recovery etc. Then the backlash to that was that all the ads looked exactly the same.
What we're seeing with the Black Lives Matter ads is some of the same. There definitely are some similar approaches being utilized, some are more effective than others. The ads we tested that made broad statements about solidarity with the Black Lives Matter movement did well - none of the ads that we tested really did that poorly or caused too much controversy. But the ads that used the same formula of utilizing the names of Breonna Taylor, George Floyd, etc. had that much more impact. McDonald's actually did a really great ad where, not only did they make statements about how they were supporting the Black Lives Matter movement, but they also said those people who have died, they are us. They are our managers, they are our kitchen staff, they are our customers, etc., so they really drove up the level of empathy and relatability in a very significant way beyond just kind of making broader statements.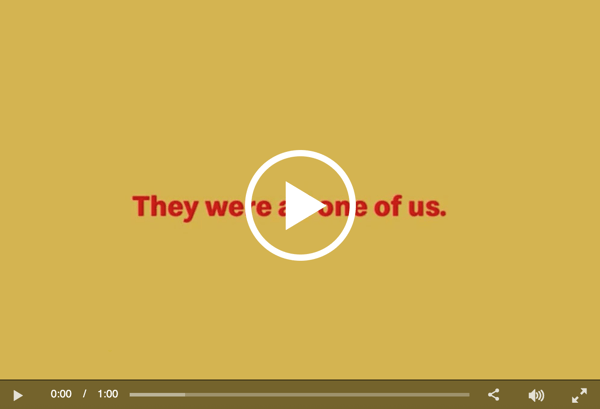 So these ads, even though they're controversial, can still really do a lot to lift the brand persona and establish a brand's position relative to its competitors, because when a brand does make a bold statement like this, they are saying, "This is where we stand." And sometimes ignoring the conversation casts a very negative light on the competitor because doing nothing can be worse than doing something. So it's an interesting strategic game that some of the brands are playing in terms of being first movers and making these really strong statements.
3 - Can you talk about the Connected TV (CTV) study Unruly just released: what the study was, and some results you found surrounding it?
With Unruly's acquisition by Tremor International at the beginning of 2020, we've had to pivot and adjust our understanding of our media landscape significantly as CTV is now part of our credentials. It's interesting because the first lead into these results came at the beginning of the whole pandemic, so when everybody had to adjust and shift their business model on the fly. One thing that we did at Unruly and Tremor was that we really leaned into the research to figure out how we can shift our traditional studies and focus more on how the consumer mindset is shifting right now, what are they doing differently, and that was the beginning of this survey. One of the questions we asked about was how consumers were utilizing devices and different media outlets now that they were homebound or under a lockdown.
It was interesting because right after mobile, streaming devices and smart TVs saw the most significant uplift - people said they were using those devices a lot more. We already knew that everybody being stuck in the household was going to lead to some type of uptick in media, but they were gravitating towards some more than others. So CTV having that really significant uplift was a catalyst for what became a much more in-depth CTV survey. At the beginning of July of 2020, we employed a survey in the US and the UK, that covered around 2400 consumers, and subsequently in several other markets such as in Germany and in several Asian markets as well.
Some of the headlines that are really interesting: first of all, 80% of the US market is accessing CTV in some way, shape or form now. So it's there, competing with the big boys in terms of penetration and growing really, really rapidly. We asked our panelists how many of them had tried a new ad-supported streaming service since the outbreak began, and 35% said that they had. Subsequently, if those people answered in the affirmative, we also asked them if they were intending to keep that service or continue on, and almost 80% of them said they were.
It's going to have a real impact in terms of a consumers' long-term habits and preferences going down the road. The CTV environment is very different from the linear TV environment, as it's based on different data and consumers are becoming more aware of that fact, I think they understand that their advertising is targeted, and eventually when they get targeted with an ad that they like, or that maybe has relevance, that's when they start to see ads as less Big Brother-ish and more of a convenience.
One of the biggest takeaways from the research is that CTV advertising performs better than linear TV across key indicators. After seeing an ad on TV, compared to linear TV viewers, ad-supported CTV users are:
71% more likely to tell a friend about a brand

53% more likely to search for a brand

48% more likely to have an improved opinion of the brand

52% more likely to buy a product

45% more likely to visit a store or website
For more information and insights in that study, read the full report here.
The Bottom Line
Terence had some really fascinating study data conducted by Unruly, and his main takeaway for brands was to consider today's environment when thinking about the balancing act between long-term brand effects and short-term activation. While it's tempting to get caught up in the immediate impact of advertising, brands need to be really thoughtful about what they say and how it will represent what their brand stands for in the long term, from messaging surrounding gender stereotypes, to causes like Black Lives Matter movement, to the increasing popularity of Connected Streaming devices. Unruly's partnership with Affectiva gives brands this ability to make edits and creative corrections in ads to allow for campaign course correction and make adjustments that will resonate the most with their intended audiences.