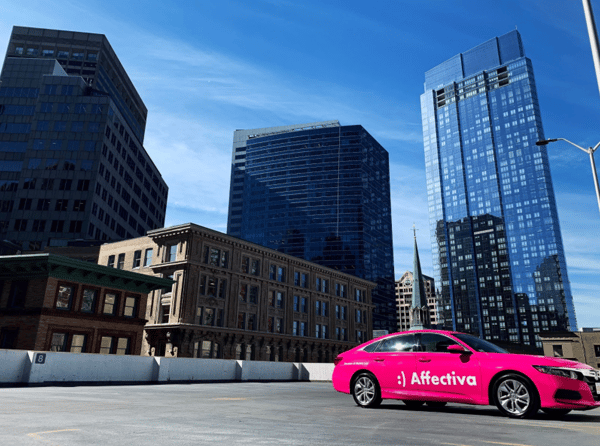 Affectiva Automotive AI is an In-Cabin Sensing solution built with deep learning algorithms that detect complex and nuanced human states and the state of the vehicle interior. Deep learning is data hungry, and over the years, Affectiva has gathered a massive database of 10 million face videos from 90 countries, all collected with opt-in and consent.
In addition to this foundational data set, we also need lots of in-vehicle data to train and test our In-Cabin Sensing algorithms. This data is not readily available, so we collect it ourselves. This is difficult, time consuming and expensive to do, but it has enabled us to build a sizable, valuable and very unique In-Cabin Sensing data corpus: more than 20,000 hours of automotive data from over 5,000 unique individuals.
In normal times, we collect data through ongoing paid participant studies. Then the COVID-19 pandemic brought this to a screeching halt. When local restrictions relaxed, we resumed data collection but with enhanced protocols to keep employees and study participants safe.
Bringing in More Diverse Data: Mitigating Algorithmic Bias
AI systems using deep learning, such as Affectiva's In-Cabin Sensing, are trained and tested with massive amounts of data. It's incredibly important for this data to be diverse and representative of the different people and use cases—otherwise, it will not work correctly. Bias can still creep in if a careful protocol for training and validating AI models is not in place.
Our approach in training Affectiva's AI algorithms involves making sure that the data is balanced for demographics, such as gender, age, and ethnic diversity. It's crucial to train the algorithm with substantial data on each subpopulation.
That's why we set out on our latest data collection / fundraising initiative to help us not only collect data of different groups that may be underrepresented in AI data, but also raise money for community organizations.
Data Collection for a Cause
One way we wanted to broaden our study participant pool was to develop a program where a group of people could participate in a study together, and Affectiva would donate the group's compensation to the charity of their choice. This is a great, easy way to add a fundraising element for groups who are already spending a lot of time together during the pandemic and would be comfortable sitting in a vehicle together. Plus, with the Affectiva pink car on the road to meet these groups in person to collect the data, all that's required is participants' time.
The first group that took advantage of this program is the Epsilon Chapter of Alpha Kappa Alpha Sorority, Incorporated (AKA). Alpha Kappa Alpha is an international service organization founded on the campus of Howard University in Washington, D.C., in 1908. Cool fact: Senator Kamala Harris, the first ever female Vice-President elect in the US, is Black, South Asian and an Alpha Kappa Alpha sorority sister!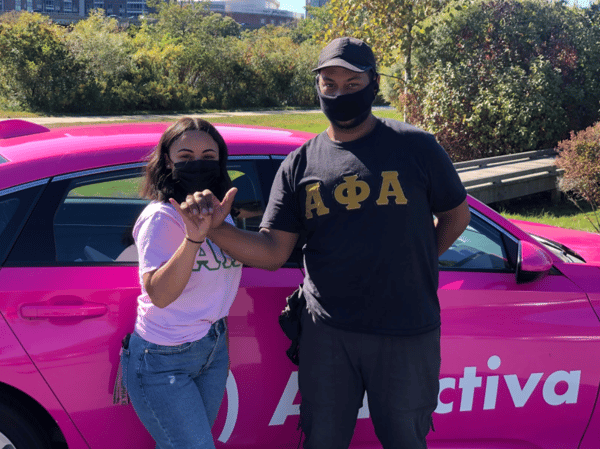 Pictured above: left, Precious Figueroa-Szostek, president of the Boston Epsilon Chapter poses with Affectiva Data Acquisition Specialist, Jordan Clark
About AKA: Background and Values
Alpha Kappa Alpha Sorority, Inc. is the oldest Greek-letter organization established by African-American college-educated women. Alpha Kappa Alpha comprises nearly 300,000 members in approximately 1,018 international graduate and undergraduate chapters. AKA was founded to make college experiences as meaningful and as valuable as possible in enhancing college-trained women's capacity for significant self-realization.
Nine women chartered the Everloving, Everlasting Epsilon Chapter of AKA in Boston in 1924 at Boston University. The Epsilon Chapter is the first and only single letter chapter in the Boston area, and is currently comprised of 11 charter schools.
All members volunteer and work to fulfill the mission; to cultivate and encourage high scholastic and ethical standards, to promote unity and friendship among college women, to study and help alleviate problems concerning girls and women to improve their social stature, to maintain a progressive interest in college life, and to be of "Service to All Mankind". (Read here for more information on Alpha Kappa Alpha Sorority and its programs, and the Epsilon Boston Chapter here.)
Group Data Collection: The Process
Precious Figueroa-Szostek, the president of the Boston Epsilon Chapter, explained the study in detail:
"The study consisted of sitting in the Affectiva car and following prompts that instructed us to make different movements and facial reactions into the camera to improve AI data. It was about an hour and a half long, and very cool.
It was amazing to do this, and a massive round of applause for Affectiva, especially Data Acquisition Specialist Jordan Clark. A lot of companies say they want diversity, but they expect it to come to them. To achieve diversity, you have to make the information accessible to the community and make it accessible to the demographic you want; otherwise, your 'I want diversity' plea is a fraud. I will always cherish this experience!"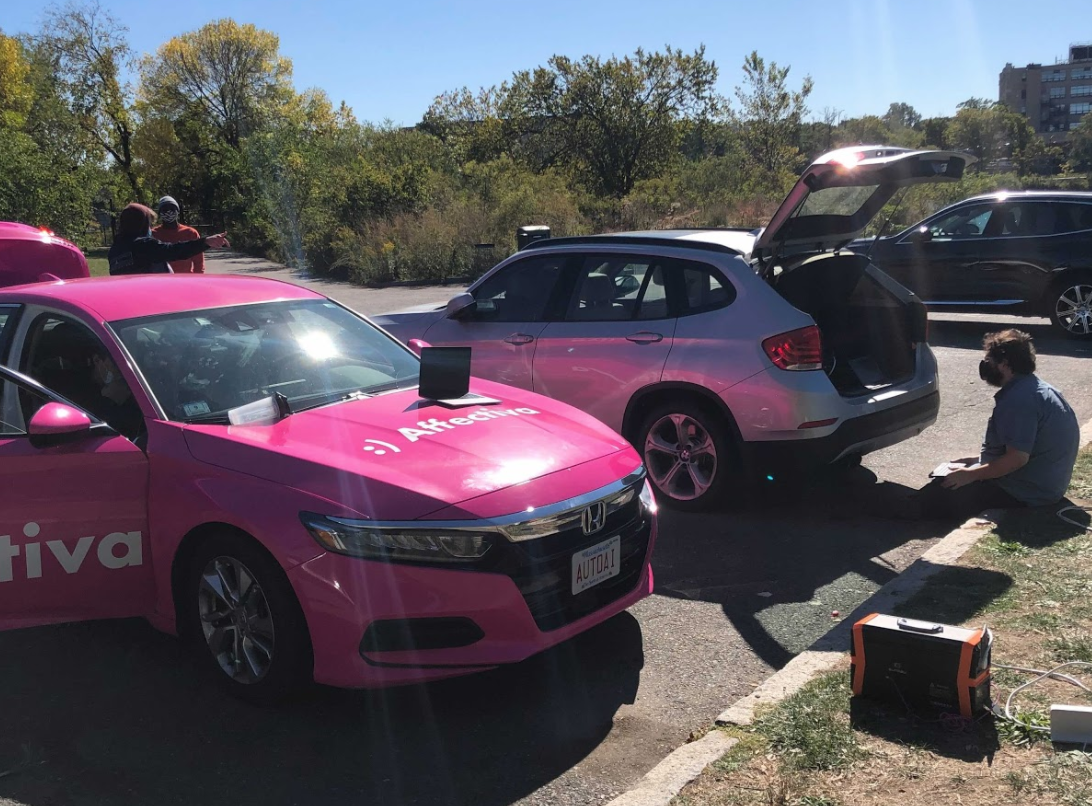 Where the Funds Went: BlackBoston
Ms. Figueroa-Szostek decided to donate to BlackBoston, because it is a community organization that strives towards the uplifting and support of Black Bostonians. BlackBoston was founded in the summer of 2020, during the Black Lives Matter Movement. The women founders did not plan to start this organization; it started off of a tweet where one of them said they wanted to organize a protest in Boston. That protest exceeded expectations, resulting in thousands of people showing up for the cause. The mission of BlackBoston is to actively dismantle and fight for the elimination of racial inequalities while promoting creativity and solidarity within the Blck community in the Greater Boston Area.
The Bottom Line: How to Make a Difference, Today
We agree with Ms. Figueroa-Szostek that any organization that is being founded on the greater good of people needs to be supported. So we'd like to work with your group to make it happen! Affectiva requires a minimum of 15 participants, which will automatically raise $1,000 to the charity of your choice. So, if you have a group in the Boston area looking to rally and donate to a cause in a way that's different and fun, please contact us at datacollection[at]affectiva.com to learn more.