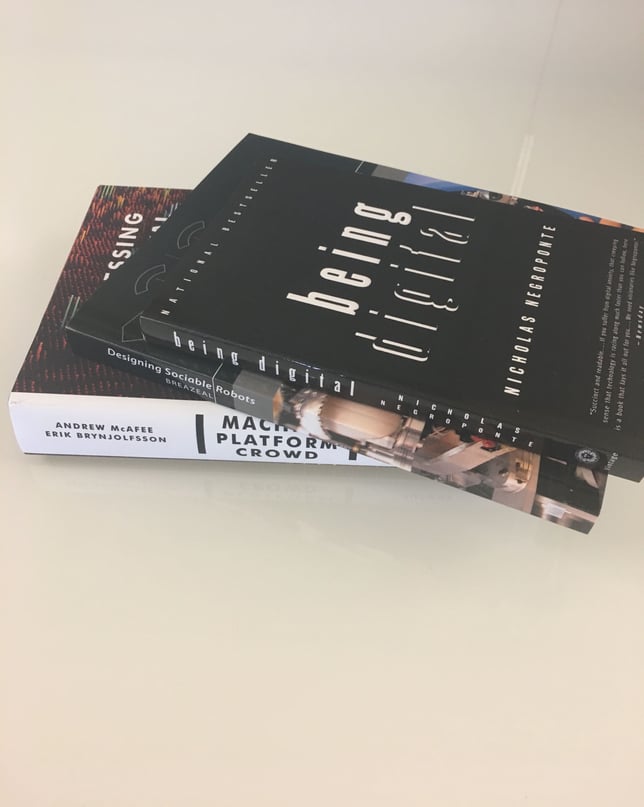 Deep in the heart of December, the holidays are now upon us. For some of us, that means the beginning of a colder season and riding out the next few winter months. If you are one of those hunkering down for the next snowstorm - or even if you are looking for inspiration for your holiday gift giving or personal wish-list - we have put together a "Winter Reading List" of great books to cozy up to as winter heads our way.
Enjoy - and we hope these books inspire you to learn something new. (Don't forget to check out our Emotion AI Fall Reading List for some additional picks!)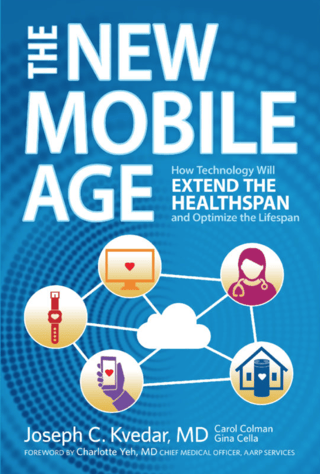 From the author of The Internet of Healthy Things, Dr. Kvedar has written a new book, "The New Mobile Age," on how technology will extend the healthspan and optimize the lifespan.
Digital technologies can be leveraged to transform healthcare from traditional to connected. We have added 25 years to our lifespan, but done little to improve our healthspan. Let The New Mobile Age guide you with its clear vision of the next healthcare revolution—to enable individuals to remain vital, engaged and independent through their later years, and create a better healthcare system for everyone.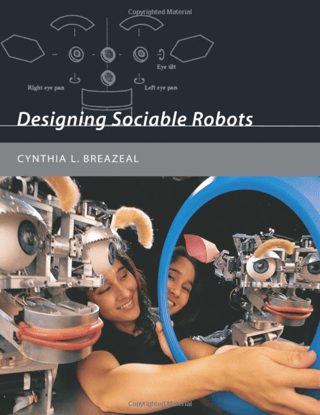 A panelist on our conversational interfaces panel at our recent Emotion AI Summit, Cynthia Breazeal presents her vision of the sociable robot of the future, a synthetic creature and not merely a sophisticated tool. She states how a sociable robot will be able to understand us, to communicate and interact with us, to learn from us and grow with us. It will be socially intelligent in a humanlike way. Eventually sociable robots will assist us in our daily lives, as collaborators and companions. Because the most successful sociable robots will share our social characteristics, the effort to make sociable robots is also a means for exploring human social intelligence and even what it means to be human.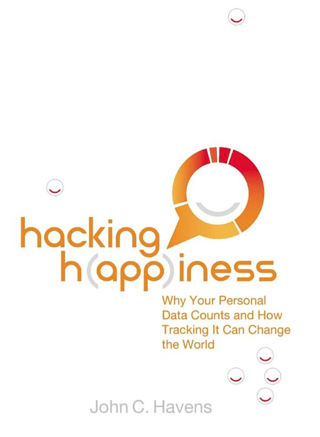 Also a panelist on the Emotion AI Summit panel, "The Future of AI: Ethics, Morality and the Workforce," author John C. Havens writes on why your personal data counts and how tracking it can change the world. In Hacking H(app)iness, futurist and contributing Mashable.com writer John C. Havens introduces you to your "quantified self"—your digital identity represented by gigabytes of data produced from tracking your activities on your smartphone and computer. Harvested by mega-corporations such as Google, Facebook, and Amazon, this data is gathered, Havens argues, because of its immense economic value, by companies that encourage a culture of "sharing" as they hoard the information for monetary gain.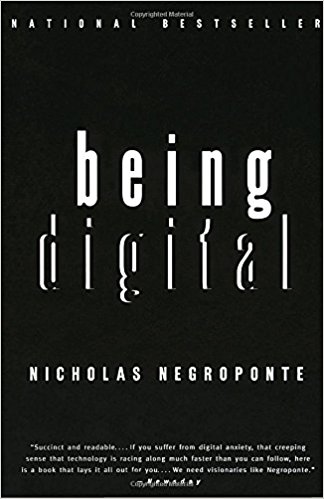 MIT Media Lab founder, popular columnist for Wired and Emotion AI Summit Closing Keynote speaker Nicholas Negroponte has amassed a following of dedicated readers. Negroponte's text describes the evolution of CD-ROMs, multimedia, hypermedia, HDTV (high-definition television), and more. The section on interfaces is informative, offering an up-to-date history on visual interfaces, graphics, virtual reality (VR), holograms, teleconferencing hardware, the mouse and touch-sensitive interfaces, and speech recognition. In the last chapter and the epilogue, Negroponte offers visionary insight on what "being digital" means for our future.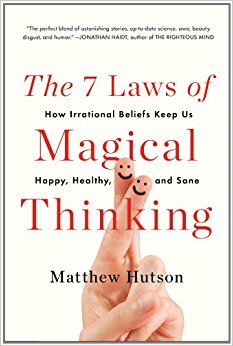 Author & science writer of The Atlantic article "Our Bots, Ourselves," writes about how irrational beliefs keep us happy, healthy, and sane in his book. A provocative and entertaining look at the psychology of superstition and religion, how they make us human—and how we can use them to our advantage. Drawing on cognitive science, anthropology, and neuroscience, Matthew Hutson shows us that magical thinking is not only hardwired into our brains—it's been a factor in our evolutionary success. Magical thinking helps us believe that we have free will and an underlying purpose as it protects us from the paralyzing awareness of our own mortality. Interweaving entertaining stories, personal reflections, and sharp observations, The 7 Laws of Magical Thinking reveals just how this seemingly irrational process informs and improves the lives of even the most hardened skeptics.
Buy 7 Laws of Magical Thinking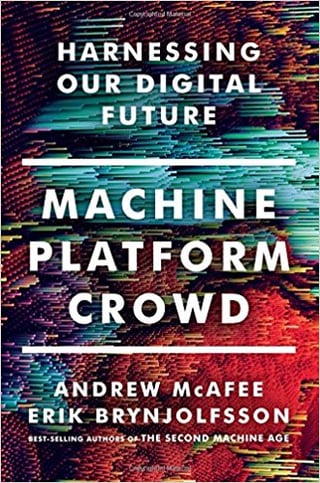 MIT's Andrew McAfee and Erik Brynjolfsson know what it takes to master this digital-powered shift: we must rethink the integration of minds and machines, of products and platforms, and of the core and the crowd. In all three cases, the balance now favors the second element of the pair, with massive implications for how we run our companies and live our lives.
In the tradition of agenda-setting classics like Clay Christensen's The Innovator's Dilemma, McAfee and Brynjolfsson deliver both a penetrating analysis of a new world and a toolkit for thriving in it. For startups and established businesses, or for anyone interested in what the future holds, Machine, Platform, Crowdis essential reading.
See the Authors: Emotion AI Summit
Many of these authors spoke at Affectiva's first-ever Emotion AI Summit which took place on September 13th, 2017 at the MIT Media Lab. You can see the authors that spoke at this event by accessing their session recordings. Enjoy!