Imagine this scenario. It's late, you're driving after a long day, and your last cup of coffee was a few hours ago. You can feel your eyelids getting heavy and you fight to stay awake. Simply put, you're in danger of falling asleep at the wheel and getting into an accident.
Then something surprising happens. Using complex AI algorithms combined with a camera system that evaluates cognitive state, your car automatically senses that you're falling asleep. Without you doing anything, it turns on the air conditioner and starts playing your favorite radio station. A warning light flashes, telling you that you're in danger of falling asleep and recommending that you pull over until you're in a more rested state.
Suddenly you're on high alert, aware of your bodily state and taking action to move toward safety.
AI-based driver monitoring systems are changing the driving landscape for the better.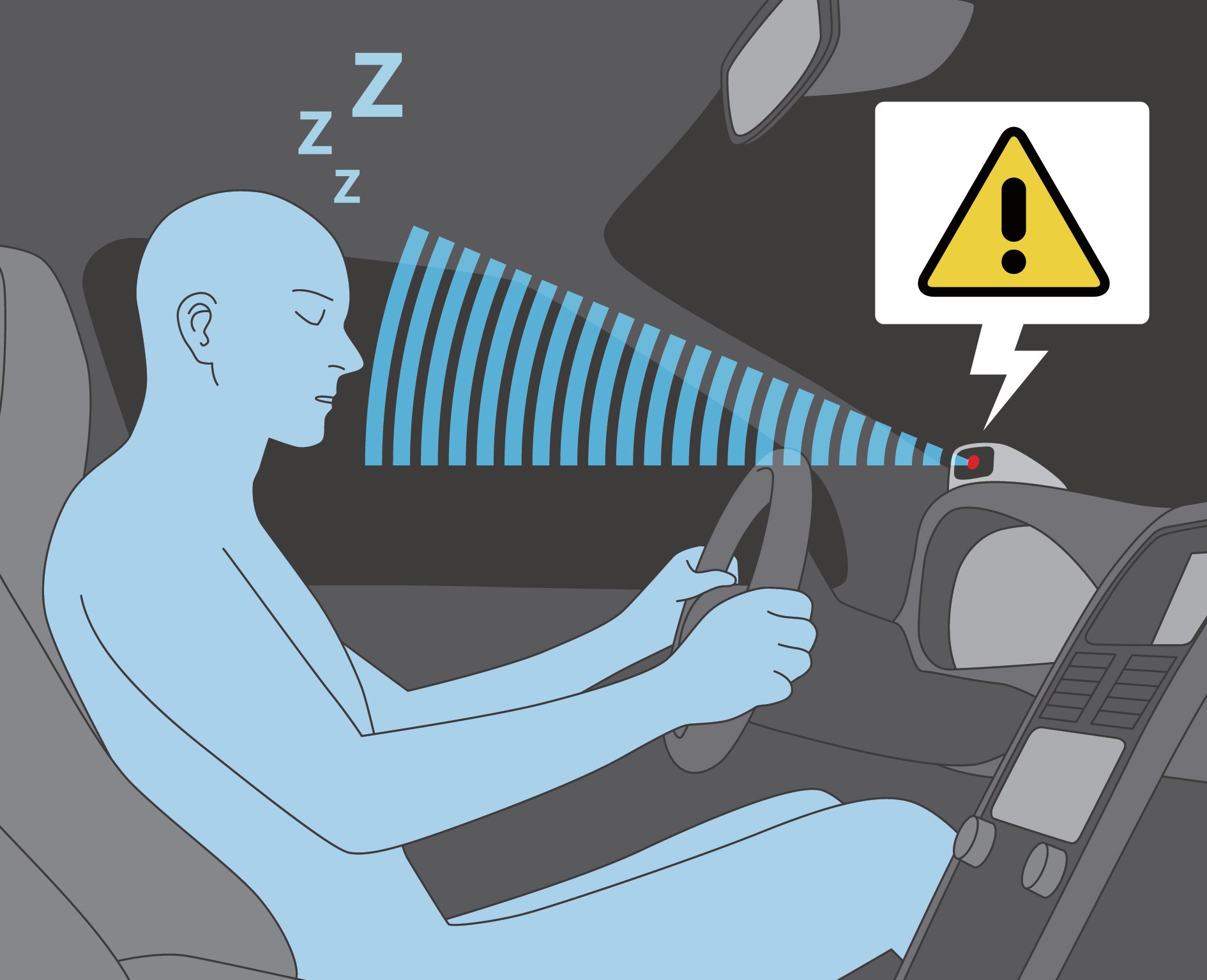 The Rise Of The Intelligent Car
The key factor behind driver monitoring systems is the ability to truly recognize complex cognitive states like drowsiness and distraction.
The only way your car can accurately detect drowsiness or distraction and automatically take action is if the car has the ability to detect human states. In other words, it needs to be able to read your facial expressions, analyze them, determine precisely what they mean, and then take specific actions.
Just as you need the ability to read and respond to people's facial expressions in order to respond appropriately, so does your car.
But in order to achieve this, more is needed than simply loading generic pictures of tired people into the car's onboard computer. Your car needs to know specifically what you look like when you're tired. In order for this to happen, the car needs access to a vast database of human expressions and it needs to learn the unique expressions accompany being tired, upset, angry, or other impaired states.
In other words, robust deep learning algorithms are needed.
This is where Affectiva Automotive AI comes into play.
According to the National Highway and Traffic Safety Administration, a staggering 94% of fatal accidents are caused by human error such as fatigue, distractedness, anger, or stress.
By strategically deploying AI in cars, it will save lives.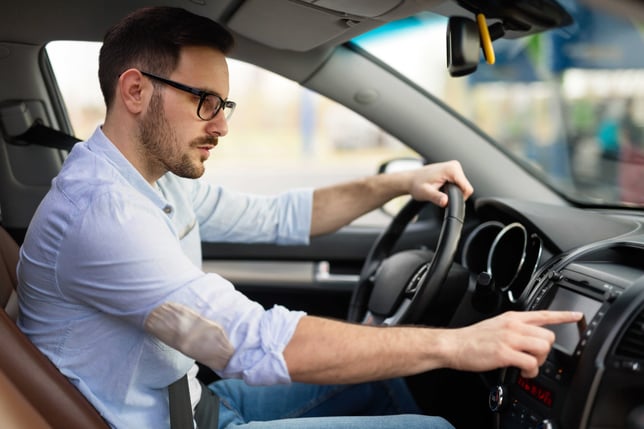 AI and The Future Of Driving
Learning to read, analyze, and react to a person's state of mind is no easy task. There are hundreds of variables that must be accounted for, including gender, ethnicity, facial hair, glasses, lighting, head movements, and dozens of others.
But the potential life-saving results of developing and deploying deep learning algorithms that can monitor and respond to a driver's cognitive state are well worth the effort.
The possibilities offered by an intelligent car are truly breathtaking. Consider for example:
It's pouring rain and your car detects that you're squinting. The intelligent vehicle can infer that you can't see well and, combining this knowledge with other factors like your current speed, an alarm sounds, warning you that you're unable to detect potential hazards and in danger of hydroplaning.
Your car senses that you are in a distracted state by analyzing your head movement & activity patterns and, using predictive analytics combined with current traffic data, warns you when you're too close to other cars.
The in-vehicle voice command system fails to recognize your instructions accurately, causing you frustration as well as distracting you from driving. The intelligent car interface recognizes your negative and impaired state and revises its interaction with you to ensure both a positive and safe experience.
You are deeply engaged in a conversation and mentally distracted from the act of driving - your eyes are on the road, but your mind is somewhere else. Through analysis of subtle changes in movement and facial expression, your car can infer that you are cognitively overloaded and takes preventive action to ensure you are optimally engaged in the task of safe driving.
If a medical emergency, like a heart attack or stroke occurs, your car will be able to identify this dangerous event by assessing a significant change in your expression and activity, as well as non-intrusively monitoring biological signals such as heart rate.
Driver Monitoring Systems = Safety
For the past 100 years, cars have been incrementally improving, both in terms of safety and making driving more pleasurable. Seatbelts and airbags and air conditioning systems and satellite radio have slowly, yet surely optimized the driving experience.
The potential offered by Affectiva Automotive AI is a leap forward of an entirely different magnitude. For the first time in history, you car can learn from and adjust to your particular driving practices and preferences. Thanks to AI-enabled driver monitoring systems, driving safety can be enhanced as a result.
And while achieving this task certainly requires a Herculean amount of time and effort, true innovation requires such—and we're all in.
Want to discover more about Affectiva Automotive AI enabled driving monitoring systems or become part of the AI enabled vehicle revolution?