I'm excited to share that Affectiva has been named as one of the inaugural MIT Startup Exchange (STEX) STEX25 companies. STEX fosters collaboration between startups and members of the MIT Industrial Liaison Program. STEX25 is a startup accelerator within STEX that highlights an elite group of startups deemed "industry-ready" from among the 1,200 startups in the STEX database.
ILP members cut across many industries, many of whom see applications of Affectiva's transformative Emotion AI capabilities: from conversational interfaces, social robotics, automotive, retail, wellness, and consumer insights. Emotion AI bridges the emotional gap currently missing between technology, with businesses and with the people we care about.
Affectiva is honored to be included in this program. Said Trond Undheim, director of MIT Startup Exchange, "STEX was launched to help top corporations and MIT-connected startups bring new technology to the world through creative partnerships and collaboration. The inaugural group of STEX25 companies have strong roots in MIT's entrepreneurial ecosystem, and are infused with high-caliber talent and cutting-edge technology, key assets for industry partners searching for innovation."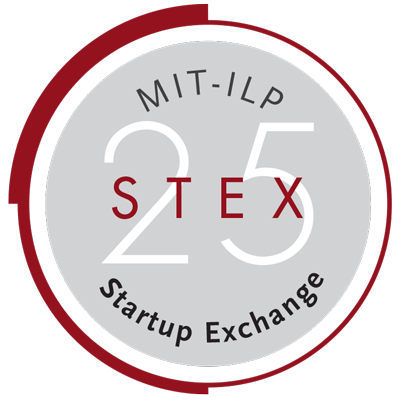 With our roots at the MIT Media Lab, Affectiva has always had strong collaboration with MIT, and being part of STEX25 will only strengthen these relationships. We are excited to participate in STEX and ILP events. We look forward to meeting with many more ILP Members as these global corporations look to work with MIT and associated startups on their innovation initiatives and bringing innovation to market - through the genesis of entirely new joint solutions, devices and digital experiences.
At Affectiva, we believe that emerging technologies like AI and conversational interfaces are reshaping our day to day lives: from mobility, to labor markets and we believe this will foster economic growth. It's no secret that the notion of increasing automation and AI is of concern for many who wonder how these technologies will impact jobs, relationships and the like. But we believe that these technologies can significantly enhance our lives, giving way to new types of jobs and business opportunities, and realize more personalized connections between people, our devices and the world around us.
To quote a recent Harvard Business Review article on the Business of Artificial Intelligence:
"We sometimes hear 'Artificial intelligence will never be good at assessing emotional, crafty, sly, inconsistent human beings — it's too rigid and impersonal for that.' We don't agree. ML systems like those at Affectiva are already at or beyond human-level performance in discerning a person's emotional state on the basis of tone of voice or facial expression… Reading people accurately is subtle work, but it's not magic. It requires perception and cognition — exactly the areas in which ML is currently strong and getting stronger all the time."
Affectiva is committed to developing leading AI technology, while also considering the ethical and moral implications that inevitably arise from new technologies. I'm excited to bring this perspective to STEX25, and channel my background in AI and technology into a force for good. And more importantly, I'm eager to tap into the wide range of experiences, networks and backgrounds that make up this talented group, to further my understanding of global perspectives, and accomplish more together than we could alone.