This blog was written by Alex Duckett, Affectiva's Account Director of Media Analytics
'Neuromarketing', 'consumer neuroscience', or 'neuroscience research', however you approach the subject, has spent years moving from academic spheres to mainstays of marketing research. With an accepted, underlying simple truth that 'emotions drive behaviour', the development and expansion of neuroscience tools to understand human behaviour is generally accepted as a valuable addition to the marketeers toolkit.
Market research agencies have duly vied to be seen as leading in techniques such as brainwave measurement, brain scanning and autonomic arousal. Understandably, as neuroscience promised an era of new and unique consumer insights, alongside delivering a wider sense of leadership & dynamism for the research agency.
But as with any technological development, or trend, the clamour to embrace the novel and new risks taking your eye off the central question: how is this technology adding to my bottom line?
Neuroscience and Market Research: A History
Market research has always grappled with this dynamic, making sense of complexity to deliver information that truly drives positive change for its clients. Whilst at the same time, the market research client, generally speaking, is understandably often not forensically focussed upon the science or machinery of HOW you processed individual data to reach a conclusion.
'Neuromarketing research' elevated this challenge to a whole new level. It generally requires complex and specialized equipment, interpretation skills and knowledge that are beyond the reach of most end users themselves. "Sketching out a bell curve" to explain significance testing isn't going to cut it here.
Global Pandemic: Passing Challenge or Ushering in the New Era of Market Research?
Added to this enduring challenge, the Covid-19 pandemic has disrupted the physical application of many types of neuroscience research. Brainwave measurement (EEG), Brain scanning (fMRI) and Autonomic arousal techniques often rely on a 'central location', in-person physical setting. With citizens everywhere making personal risk assessments depending on their circumstances, it's unlikely market research participation will be high on their list of priorities. So what does this mean for the future of in-lab, or central location neuroscience research? A temporary pause, or a more permanent search for alternative neuroscience techniques, better suited to understanding respondents in a more "natural", or in-home environment?
To some extent this dynamic was in play prior to the Covid-19 pandemic. In a previous research role, I remember the words of Stan Sthanunathan, Executive Vice President of Consumer & Market Insights at Unilever often ringing in my ears, Researchers should be asking less and listening more! Less interruption, more considered and contextual sensitivity.
This makes both intuitive and research sense. Respondents are less willing to accept the 'disruption' of research in their lives. 45 minute face to face surveys anyone? I shudder at the memories of being out on the street trying to persuade people to do this. This was a hard sell 15 years ago, impossible now. Further, research buyers are increasingly recognising the value of insight sources that are unobtrusive, recognise context, use scientifically validated measures, whilst being delivered efficiently at scale.
A change or a shift in methods is nothing new. Neuroscience techniques themselves have disrupted and continue to disrupt more established methodologies. 'Dial testing' is still accepted as industry standard in many areas of research, but is increasingly under scrutiny as it intrudes on the viewer experience, requires introspection about feelings not experienced in 'the real world', and is limited to simple dimensions.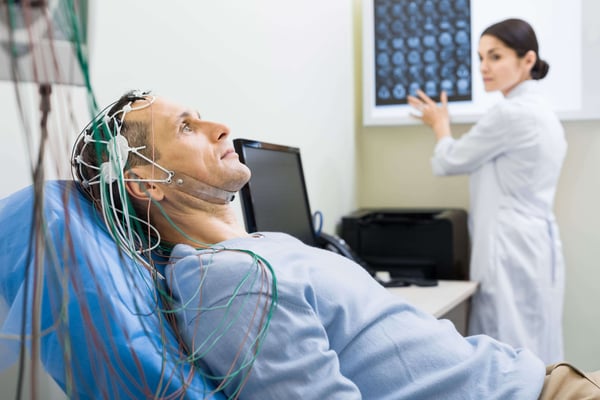 Research Technology that's Unobtrusive, Scalable and Easy: Affectiva Emotion AI
Affectiva Emotion AI can solve part of this challenge within Media Analytics; with consensual recording from webcams and smartphones in natural settings. Unobtrusive, scalable and easy from the respondent POV, to help us truly understand pre-conscious emotional responses to dynamic content.
Though in this process of reflecting on industry changes and speculating about future ones, it's difficult to see the below principles shared with me years ago by Neuroscience leader and colleague, Graham Page, remaining any less relevant in 2020 than they were in 2010:
Be critical. Technology can be alluring, but ask the same questions that you would ask of any conventional research technique. Request proof. Go along to fieldwork or take the tests yourself to see how realistic the results are.
Look for experience. This is a complex area, so you want to be sure that your supplier is really familiar with these techniques and the science underlying them. An empirical understanding of what works and what doesn't is important to understand claim versus reality and when neuroscience adds the most value
Integrate. Neuroscience-based methods do not reveal the "inner truth." Rather, they provide additional perspective on participant response. It is only when this perspective is combined with others that greater insight is revealed.
Interested in learning more about Affectiva's application of neuroscience research? Contact us today for more information!