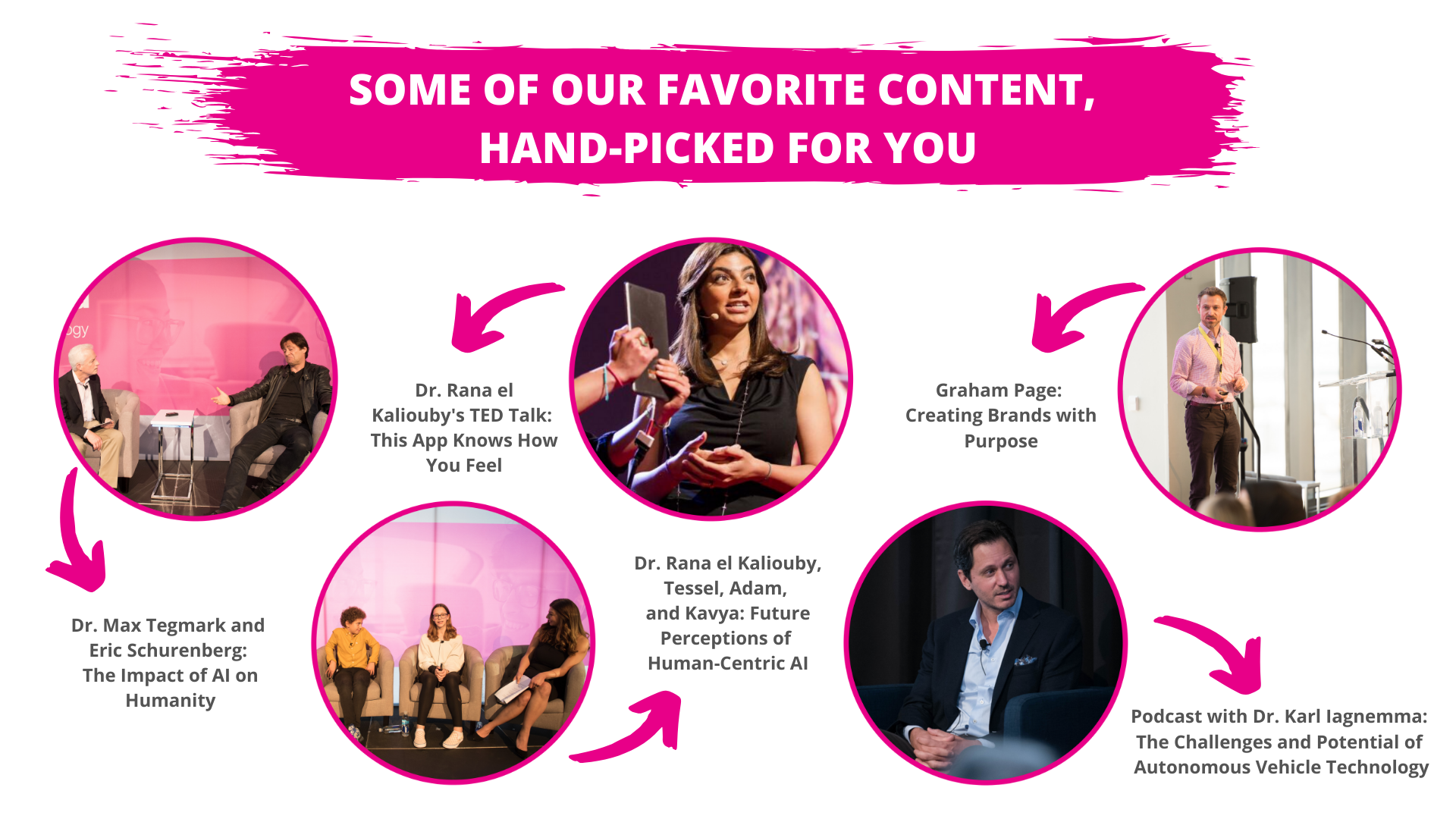 Team Affectiva hopes everyone is keeping safe and healthy in this troubling time. As difficult and disruptive as isolation and social distancing is, it's the right thing to do. Many folks are now working from home, and we understand it's hard to stay calm, productive and focused.

We imagine you may be looking for some stimulating content on fascinating AI topics. We have selected this list of our AI favorites that we think you may find interesting. Have a look, and stay tuned: We hope to connect with you in virtual events that we are launching very soon!
Affectiva's AI Top 5
1. TED Talk: This App Knows How You Feel
Garnering more than 1.6 million views to date, this TED Talk by our co-founder and CEO Dr. Rana el Kaliouby demos Affectiva's technology and explores how the "emotion engine" has big implications, and could change not just how we interact with machines—but with each other.
2. The Challenges and Potential of Autonomous Vehicle Technology
On our Affectiva Asks Podcast, we interview Dr. Karl Iagnemma, President of Autonomous Mobility at Aptiv, to talk about how autonomous vehicle tech will transform the future of transportation and mobility.
3. Creating Brands with Purpose
Our Global Managing Director of Media Analytics, Graham Page, shares how to navigate your brand toward successful, purpose-driven advertising. He discusses best practices based on analysis of consumer responses to over 48,000 ads from the Kantar and Affectiva dataset.
4. The Impact of AI on Humanity
Dr. Max Tegmark of the Department of Physics & Center for Brains, Minds and Machines at MIT gives a lightning talk on "How to get the Upside of AI without the Downside." Then Eric Schurenberg, CEO of Mansueto Ventures (Inc. and Fast Co.) joins Dr. Tegmark to discuss the impact AI has on humanity.
5. Kids Weigh In: Panel Discussion on AI
A highlight of our Emotion AI Summit was a panel discussion Rana hosted with three students aged 10, 13 and 17—kids that have grown up with AI. Tune in to hear their insightful, inspiring and even unexpected perspectives.
Emotion AI Summit 2020:
Call for Speakers Open Now
While the worldwide health situation is still evolving, we remain optimistic that our Emotion AI Summit will continue as scheduled later this year on October 14th. We are currently accepting speaker submissions, and hope you will share your content with us and our audience.