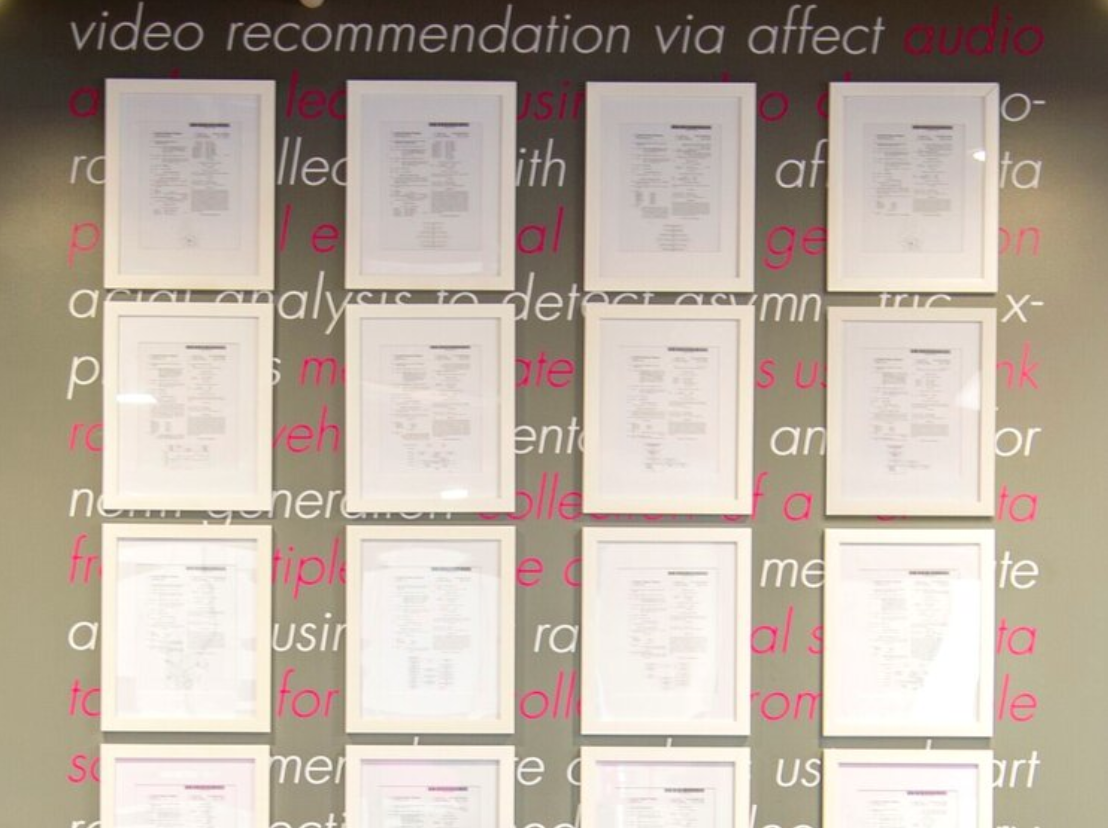 Last Tuesday was a big day for Affectiva. Not only did our CEO officially launch her book, Girl Decoded, but we also had 3 patents issued in a single day. That brings us to a total of 29 patents awarded to date, and over 40 applications pending. Compared to other AI startups, this is a pretty impressive patent portfolio: but why do we patent?
Companies like Affectiva are constantly on the forefront of innovation. We are working on building proven technology that has never existed before, being used and deployed in many new areas—from Media Analytics to Automotive. Our unrelenting progress leads us to patent because ideas that we as a team come up with are our own unique intellectual property (IP), and we do feel like we need to claim and protect it. Through our IP portfolio, we also build value for the company and our shareholders.
I've always found our approach to patenting at Affectiva quite interesting and unique compared to what I have seen at other companies. I believe that it's worth sharing some of our best practices as it might inspire other innovative startups to do the same:
#1 - Diversify your patent portfolio across technology applications and industries
Affectiva's patents are diverse, and span different types of technology. They entail AI, machine learning, deep learning, computer vision, speech analysis and reach across different verticals, technologies, platforms and sensors. They also span different use cases within automotive, at home, or on device. Because of this breadth and depth of our patents, as well as their broad applicability, we have a strong defensibility across industries.
Our patented technology enables machine perception of human emotions and cognitive states through the face, voice, physiology (heart rate) and blink rate. Our patents also cover flexible product approaches for our technology, including through multiple devices or longitudinally. For an industry-specific example, we have several patents around vehicle adaptation. Our tech can help to manipulate the vehicle (temperature, lighting, etc.) change route in the navigation, create personalization opportunities through video recommendations, and autonomous vehicle transfer control.
#2 - Treat patenting as a team sport
In most companies, patenting is something that's typically done by the Research and Development teams. At Affectiva, patenting is a team sport. First off, one of our core beliefs is that diversity fosters innovation. We have a diverse team in terms of age, gender, education, life experiences and cultural background. When you bring diverse teams together, fresh ideas and new insights spawn.
We've also noticed that in our patenting, not only do most of our patents have multiple inventors, these inventors come from different teams. Regardless of role, anyone in the company that has an exciting idea for a patent can put that idea forward and it gets added to a list that our CEO and patent practitioner, Dean Adams, review. For example, I lead marketing at Affectiva, and my name is on 2 of our patents that have been issued. Affectiva also runs a robust intern program, and intern names are on patent applications.
We feel this is really important because by opening this up to the team, you allow for fresh ideas. Not only that, but when we build out a patent application and work on the details, different perspectives allow us to write really strong applications. The patent application process is a very collaborative process, where stakeholders from different parts of the company with our patent practitioner brainstorm and iterate on these applications.
#3 - Commit to diversity with patent inventors
As a female founded and led company, we are very vocal on ensuring better representation of women in tech. In general, we know that women are not very well represented in this male-dominated industry. One of our core values outlines our commitment to diversity, which manifests itself in every single Affectiva patent having a female inventor. This is certainly not the norm according to the U.S. Patent and Trademark Office 2019 "Progress and Potential" Report report, which states that women made up just 12% of all patent inventors in 2016.
In addition to this effort, I'm also on the leadership team for the Boston chapter of All Raise. This organization arms female founders and funders with access, guidance, and support to accelerate their success in both the venture capital and tech industries. With Affectiva's team sport and diverse approach to patenting, we are doing our part to ensure that women are part of this process to further advance this mission of greater women representation in tech.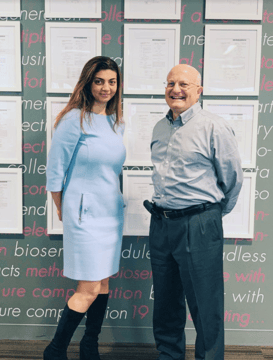 Dr. Rana el Kaliouby, Co-Founder an CEO of Affectiva and Dean Adams, Ph.D., Principal at Adams Intellex, PLC
Our "Patent Machine"
Building out new ideas and concepts is inspiring. We are very fortunate that we have an excellent patent practitioner, Dean Adams, Ph.D., who has worked with us for many years and has a strong and deep understanding of technology. Dean has a Ph.D in electrical computer engineering from Dartmouth, and we affectionately refer to him as "Dean, Dean the Patent Machine."
Occasionally Dean comes in to give presentations to educate new team members on our approach. He makes it easy for us, as he understands tech in general and what we do in depth. Dean is a great communicator, and knows how to translate rough ideas into patent concepts by asking the right questions to tease out the right answers.
The Bottom Line
With these best practices, we've had great results: our collaborative patenting approach has spawned a lot of creativity and enthusiasm in the team. It has been fun and intellectually stimulating, while also helping to build a valuable IP portfolio for the company.
In summary, I highly recommend that you consider making patenting a team sport. Make sure that your patents have female inventors on them as another way to make diversity count. Also look at the breadth and depth of your IP portfolio: the strength of the Affectiva patent portfolio demonstrates technical prowess and value for our company. By focusing on these 3 things, Affectiva has had great success in the form of 29 patents issued to date, and we can't wait to see what ideas the future will bring!