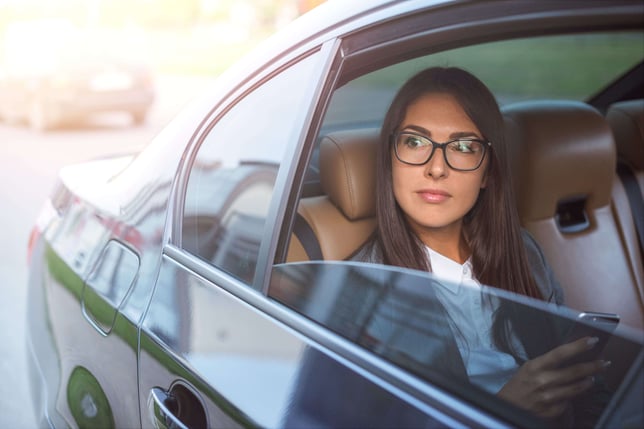 It may come as no surprise that women are underrepresented in automotive: in fact, a recent study showed that women held only 23.6% of jobs in the motor vehicles and motor vehicles equipment manufacturing industry. And while the COVID19 pandemic allowed for a more flexible work-from-home environment for working mothers, 65% of working women believe the pandemic has made things worse for women at work. A majority of these women cited burnout, and a third said they have contemplated leaving their job entirely over the last year, resulting in an overall drop in female ambition.
As the world begins to get back to normal, we believe this is fixable. Companies need to do their part, re-prioritizing their gender equality initiatives if they have not already. For example, at Affectiva, one of our core values is to enjoy the journey, which means that we strive to create harmony between work and life outside of work, making our individual well-being and our families a priority.
Bringing this back to automotive: while women are rising through the ranks and doing incredible things in that industry, they are still underrepresented in the highest positions. Affectiva teamed up with Women in Autonomy to help drive change by highlighting the success of amazing women in automotive.
The result is the new "Women at the Wheel" livestream event series. In each episode, Affectiva Co-Founder and CEO Dr. Rana el Kaliouby hosts a dynamic conversation with a female leader in automotive, exploring their unique journey, the challenges they have had to navigate, how they've sought out mentors and allies, and paths to leadership.
The inaugural event featured Jennifer Haroon, Executive in Residence at Greylock Partners. Jennifer has had an illustrious career in automotive: most recently she was COO and interim CFO at Nauto, and prior the Head of Business Operations for Waymo. The two covered so much ground in that first conversation, and to me it felt like listening in on two old friends talking.
So if you occasionally look around and find yourself to be the only woman in the room, here are a few things that I took away from the conversation. I hope this helps to strengthen you in your career journey.
#1 Have a Plan, but Be Open to a Different Path
It may sound counterintuitive, as we all know it is most helpful to have a linear plan to achieve our goals. Yet, Jennifer gives us an example on how keeping an open mind led her to opportunities. She describes after working at Google for six years early in her career, she had the desire to feel what it was like to work for a startup. Jennifer actually spoke with a senior female executive at Google about this, who said that before she decided to leave, she should speak to another team within the company working on a self-driving car R&D project. This team was starting to think about commercialization and partnerships, and she was intrigued. She felt as though she could play a big role in developing those early ideas with her background in product. Jumping on that project actually started her career in automotive, and that same team spun out into a new division known today as Waymo.
Being too focused on the straight line path can result in tunnel vision, where you could miss out on other intellectually interesting roles and the benefits that come with them. And while focus is key, especially for startups, being plugged into trends in your industry can prevent you from getting "stuck" on that path.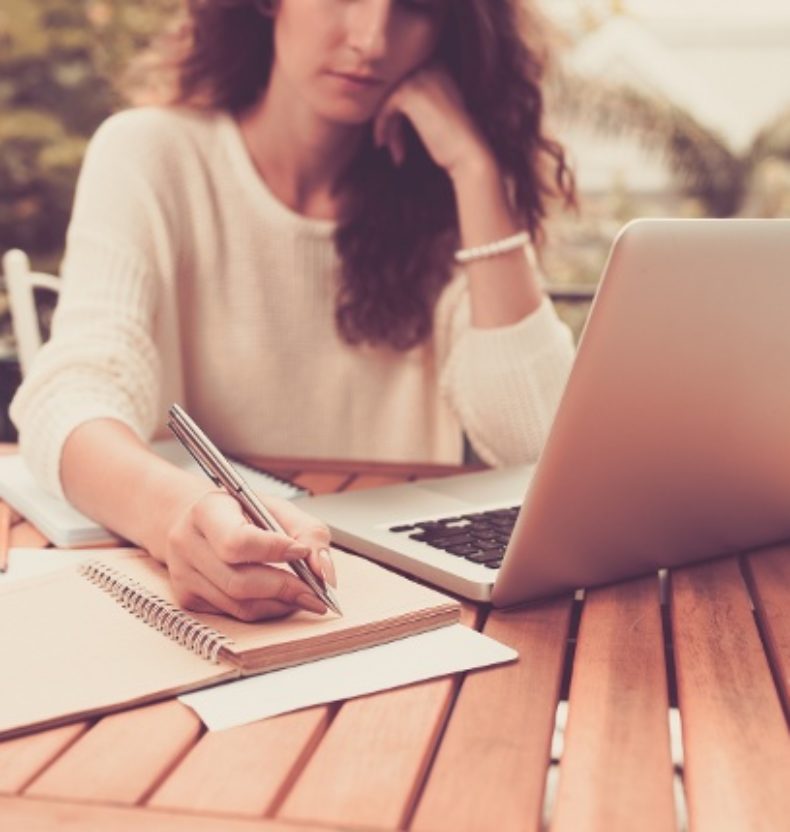 #2 Support each other: Pay it Forward and Serve as a Role Model
Frequently, women in the automotive industry remark on how male-dominated the field is. This can certainly present challenges, especially for younger women rising in the ranks. In Jennifer's case, her presence alone in a leadership role has helped break some barriers around perceptions of women in automotive. Seeing more women in executive roles leads to a better acceptance of gender diversity. At Affectiva, we often talk about the value of diversity in our team, and how people of various backgrounds bring different perspectives when building our technology. This kind of approach and mindset can only lead to better decisions being made, and ultimately better returns.
Creating this diversity through female empowerment is one of the missions of Women in Autonomy, and showcasing the power of female role models younger women can see a reflection of themselves in. Jennifer also commented on how she has seen the lack of Queen Bee Syndrome in automotive, which is essentially the (I would argue, false) theory that women don't help other women. It's really important for women in places of power that they reach out to other women to help pull them up, and that's what Jennifer has seen happen in the automotive space. This is where sponsorship comes in.
#3 Sponsorship and the Power of Your Network
While the concept of a mentor might be helpful, it can also be a difficult one to wrap one's mind around. How do I get a mentor? Whom do I mentor? How does this relationship work? During this conversation, Rana actually re-framed this concept as more of a sponsorship: who in your network can advocate for you, and bring you opportunities? Sponsors don't have to be at your company, and they don't always have to be female.
So how do you find this sponsor? The most basic tactic is through networking. For many women who have families and are already dedicated to working hard at their job, spending external hours on something additional like networking is often not a viable option. Yet networking doesn't have to be such a structured concept: it can be attending a virtual event and connecting with attendees or speakers, or even keeping in touch with classmates, past co-workers, or bosses. While it takes effort and time, it also should be a balance. In Jennifer's case, women she sponsors reach out to her when they are trying to make a career decision, which she loves as she is able to be there for them during those times. Sponsors are there to be tapped for advice, for cheerleading, and are also well worth the investment of time to both advance your role as well as open you up to new career opportunities.
The Bottom Line
I thought the conversation between Rana and Jennifer had some fascinating insights. While gender equity continues to be a challenge in industries such as automotive, they shared helpful advice on how to overcome these obstacles, re-frame the challenges and thrive in whatever industry you happen to be in. They examined being open-minded in your path, the importance of sponsorship, and the role of networking in your career. For even more advice, including observations around supportive life partners and how to deal with condescending comments, listen to the podcast here.