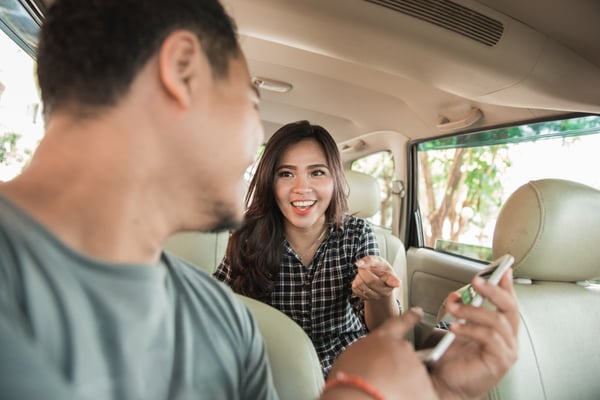 Ridesharing is not just a way to get around town; it's an entire service experience. In-Cabin Sensing can help ridesharing drivers and brands deliver ve-star rides that keep customers feeling safe, happy and entertained from door to door. It can also fuel new monetization opportunities for ridesharing brands through personalized content and advertising.
What is In-Cabin Sensing?
In-Cabin Sensing gives vehicle systems the insight to inform safety and personalization features. It detects and analyzes:
Driver State
What is their emotional and cognitive state? Are they drowsy? Distracted?
How are they interacting with passengers and the in-cabin systems?
Do they have items in their hands?
Cabin State
How many passengers are there?
Where are they sitting?
Has an item been left behind?
Occupant State
What are occupants' emotional and cognitive states?
How are they interacting with the driver, other passengers and the in-cabin systems?
Sarah, 27, lives in the city and doesn't own a car. When she's not taking public transportation or walking, she'll hail a ride on a mobile app. She's even decided to opt-in to In-Cabin Sensing and personalized advertising and content. Not only does it mean she sees more relevant offers and discounts, it also makes her feel safer while in a stranger's car. Today, she's using her favorite rideshare service to take a trip to the supermarket.
A Personalized Ride
As Sarah enters the car, the ridesharing company's In-Cabin Sensing identifies her as a return customer who has opted-in to personalized content, ads and experiences. It then:
Adjusts the in-cabin temperature and lighting to fit her preferences, which she has pre-identified in the ridesharing app.
Detects Sarah is enjoying the ride—a great time to send her an ad. Since the app knows her destination, it sends an in-store coupon.
Detects positive interactions between Sarah and the driver. The app asks if she would like to book the same driver for her return trip.
Deals, Deals, Deals
Sarah loves receiving personalized discounts and perks, so she's opted-in to sharing her engagement metrics with the ridesharing service's brand partners. The system:
Detects when Sarah engages positively with certain brands' ads on the backseat display.
Sends engagement metrics to in-vehicle advertisers and content providers.
In the future, she'll receive more relevant discounts and offers for the brands she likes the most.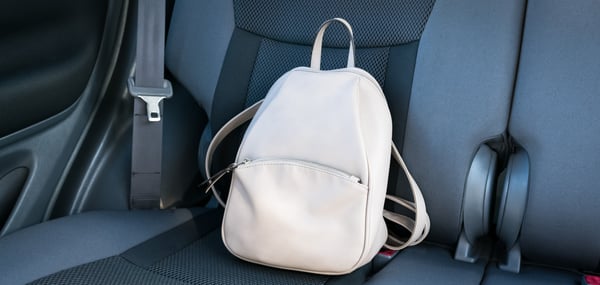 After the Trip
Back at home, Sarah steps out of the car with her groceries, but she accidentally leaves her bag in the backseat. In-Cabin Sensing:
Detects abandoned items in the backseat and notifies the driver while he's still in the neighborhood.
Sends an alert to Sarah through the ridesharing app, saving her a frantic phone call and a few minutes of panic.
The driver turns back to give Sarah her belongings.
A Better Experience for All
In-Cabin Sensing can help ridesharing companies keep customers happy and comfortable on every ride. Meanwhile, it provides the data that ride-sharing services and their advertising and content partners need to drive new revenue.
Read more about In-Cabin Sensing here to explore more use cases (including downloading the rideshare vehicle example above as an infographic).