It has become a family tradition: My kids and I spend the Winter break with my family, typically in Dubai or Cairo where it is a lot warmer than Boston! And on the grueling 14 hour flight back, we reflect and review our professional and personal goals over the last year and then set our goals for the new year. Of course, my kids, who are 14 and 8, protest ("But Mom, I was about to watch - yet another - movie!"), roll their eyes, play "tired" .. but I won't have any of it! Once we get into the groove, it's actually pretty fun and rewarding. I'd like to share with you my reflections on 2017 and goals for the new year.
2017 was an intense year, and I felt that it flew by particularly fast. Looking at the landscape of how technology has evolved in general, I've continued to see how our devices connect us to each other like never before, while simultaneously - and ironically - making us less empathetic. But I believe that as we head into 2018, tech is ripe for increasing our humanity with what we at Affectiva have coined Emotion AI - or artificial emotional intelligence.
Another one of my key takeaways, as I look back, is how critical grit is. It is not just about working hard and persisting, but doing all of that with passion, conviction and resolve. Not always easy, but for me it has been proven critical to our success. See more of my top 2017 takeaways below:
1- Affectiva Recognized as AI Leader
We continue to be seen as a leading AI startup. Emotion AI is a category and there is now a vibrant ecosystem of corporations, startups and researchers who are working in this field. In September, we hosted the first-ever Emotion AI Summit at MIT Media Lab, which was a smashing success. Affectiva was selected as one of top 10 AI companies in Forbes, top 50 companies leading the AI revolution by Fortune, CB Insights AI 100 and 1 of 3 pioneering companies changing the world by Bloomberg. We got covered in 170+ press articles. Affectiva was named as one of the inaugural MIT Startup Exchange (STEX) STEX25 companies, an accelerator which fosters collaboration between startups and members of the MIT Industrial Liaison Program. We moved into a new office in downtown Boston, which has been a catalyst for engaging with the broader AI and startup community in Boston. To that end, we hosted an AI debate night in our office as well as several meet ups around the application of Emotion AI in various verticals.

2- Science, Data and IP
We have a bold vision to build a multi-modal Emotion AI that detects complex and nuanced emotions, mental and cognitive states the way humans do: by sensing multiple channels such as your face, your voice and your gestures. On the path to multi-modal Emotion AI, in 2017 we launched our speech beta that uses deep learning to analyze emotions and gender in speech. In addition to that, we've continued to apply deep learning to use our massive amounts of data - over 2 billion facial frames - to build very robust algorithms without needing to code for every possible scenario. And to protect our significant investment in R&D, we've continued to bolster our patent portfolio. We filed for 16 new patent applications in 2017 and had 3 patents issued bringing our total issued patents to 11 and over 40 pending applications. I am particularly proud that at Affectiva patenting is a team sport. All team members - regardless of the group they are in - can put forward new patenting ideas and can be listed as inventors on patent applications. Our Internship program was also a highlight. We had 11 interns, several of which were high school students.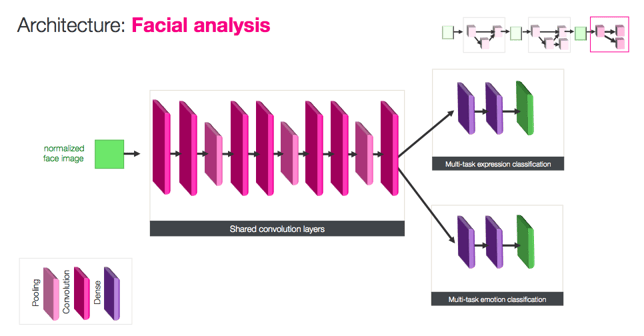 3- Explosive growth in Automotive
In the past year we have seen a significant increase in interest from the automotive industry, who are looking to our people analytics AI to solve challenging problems such as safety monitoring and personalizing the in-cab experience of autonomous vehicles. We were selected to join Startup Autobahn, Europe's largest innovation platform focused on auto tech and mobility, sponsored by Porsche, Daimler and others. With cars becoming software platforms on wheels, and the entertainment centers of the future, consumers are shifting away from assessing a vehicle's driving performance and want to know which OEM can offer them the safest and best in-cab experience while they travel from Point A to Point B. Which car can keep me the safest? The most productive? The most entertained? The most relaxed? OEMs must solve this challenge with next-generation intelligent technologies to drive adoption of semi and fully autonomous vehicles. With the help of Emotion AI, time spent in cars - even stuck in traffic - will be enjoyable and productive.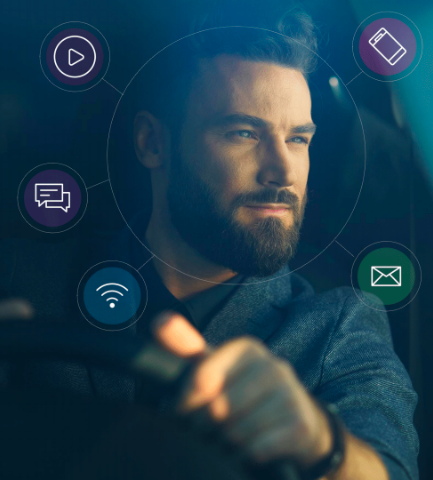 4 - Prioritizing AI Ethics
In 2017, we joined the Partnership on AI, the consortium started by Amazon, Facebook, Microsoft, Google and others to ensure that AI applied in ways that benefit society. Emotions are very personal, so how does one build Emotion AI that is mindful of privacy considerations. Data is critical in the training and validation of AI algorithms, so how can we be thoughtful about the data we use and how do we avoid bias? And on that note, how do we ensure that AI teams that are designing and training these systems are wary of replicating social injustices that exist in society? We have a responsibility to drive those decisions, not only because it is the right thing to do for society but because it is the smart business decision. Thus, we have identified AI ethics as the new green, prioritizing ethics in everything we do and advocating for AI ethics publicly.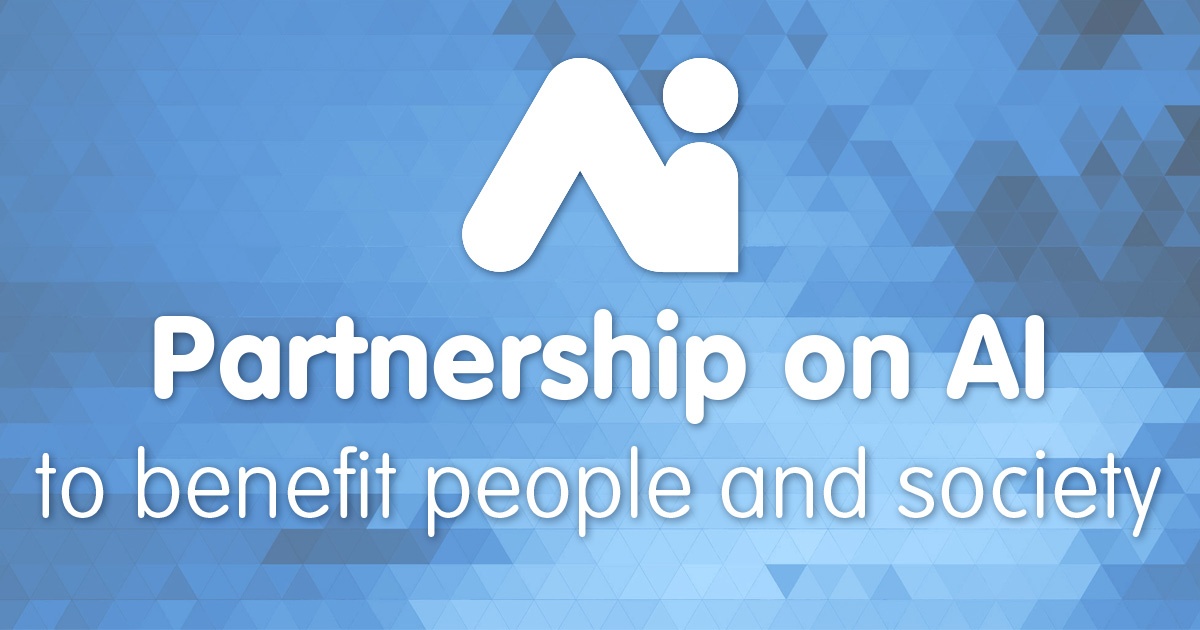 On a personal level, I became a World Economic Forum Young Global Leader (YGL), a community of select men and women under the age of 40 who are committed to enacting change and identifying solutions to societal issues on a global and local scale. To kick off my YGL experience, I attended an executive education course on global leadership at Harvard Kennedy School that was both fun and transformative. The course helped me identify my purpose: To create a smile and spark in people's eyes through the joy of learning and building. I started writing for Inc, focusing on business learnings at a startup, and again I have traveled the world evangelizing Emotion AI.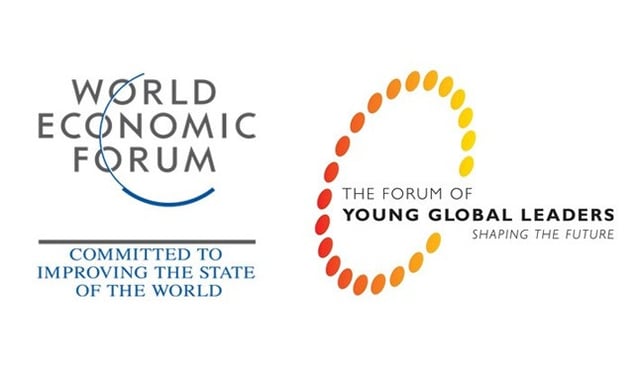 So … what is ahead in 2018?
I am so proud of how far we have come in the past couple of years. As we build on the positive momentum, there are three goals in particular that we are focused on:
Automotive growth.

We will continue to invest in automotive, building more robust in-cabin sensing solutions for driver state monitoring, people analytics and mood measurement. We are aggressively ramping our sales and marketing and will be myopically focused on driving success in this new growth market. We will be at CES 2018 next week- tweet at me if you would like to meet up there: @kaliouby.

Innovation.

We will continue to drive new science and product delivery.

Deep Learning is table stakes today, and at Affectiva we are working on what's beyond Deep Learning including unsupervised learning and reinforcement learning.

Success.

Support my team and our partners. I always say, we build cool AI technology, but it is never about the technology, but the people. As the leader in chief of Affectiva, I am continuously focused on ensuring every single team member has growth opportunities and can work on things that get them excited. We work hard, but it has to be fun and rewarding too. Similarly,

I look forward to supporting our clients and partners to be successful with our technology.
As every career minded person knows, its challenging balancing family and business demands. When I asked my 8 year old son to identify three things I did well as a mom in 2017 and three things I could do better in 2018, he said: "I can't remember specific things you did well BUT I have 3 things you can do better: 1) Take more small breaks; 2) Travel less for work and 3) work on your cooking skills (someday I will blog about my exploding roasted chicken)!
I guess have my 2018 resolutions already cut out for me :)
Happy new Year,
Rana