Guest blog by: Alexa Perlov, Affectiva Marketing Intern
When I started working at Affectiva earlier this summer, I had no prior expectations. I came in simply looking forward to getting my first taste of startup culture and learning more about Affectiva's cool technology. Now that my summer internship is coming to an end, I have some key takeaways and insights on both fronts.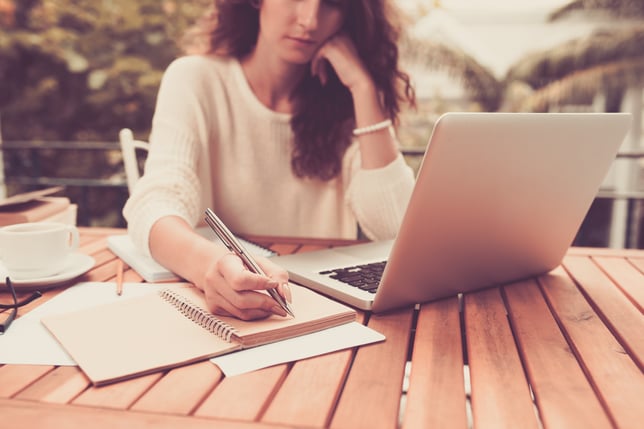 One of the first things I noticed was that Affectiva boasts an open work environment. You can forget about cubicles and closed off individual offices - we all sit in clusters of desks with no walls or barriers. This environment encourages collaboration and creates a greater sense of connectivity among the different teams.
In addition to the great sense of connectivity, the biggest common thread in this office is that everyone really cares. Whether it's about the given task they're assigned to or about the success of the company or about the wellbeing of one another - this group has so much compassion and determination.
These qualities were made very evident on my first Wednesday in the office. Every Wednesday afternoon, the entire team assembles to discuss weekly progress, goals, and any other important updates - you know, the kind of topics you would expect to be discussed at a typical company meeting. However, what really stood out to me was how at the end of the meeting, "Rock Stars of the Week" were revealed. At Affectiva, every week people nominate select coworkers as "Rock Stars" accompanied with a brief explanation as to how they earned this honor. The Rock Star nominations are always tied to one of Affectiva's core values - getting stuff done, being passionate, being a team player, having high integrity, learning and innovating, and being flexible. This weekly tradition promotes Affectiva's core values and celebrates everyone's great work.
This theme of putting a high emphasis on the core values emerged at another one of the Wednesday team meetings. This time, the company got into a discussion as to whether or not a business opportunity melded well with Affectiva's mission statement. It was really cool to see how passionate everyone was about staying true to the core values and making sure to never compromise them. The meeting also served as a great platform for people with opposing opinions to comfortably share and discuss their thoughts.
What also stood out to me was how willing people were to talk to me about their work. Different people from the science and engineering teams happily carved out a chunk of time in their hectic days to walk me through their specific projects and how the technology works. I learnt a lot about our facial expressions and how each muscle movement can be analyzed - did you know that a brow furrow could be indicative of confusion or concentration? I got an in depth tutorial as to how Affectiva analyzes facial expressions in response to advertisements and produces their Affdex Scores. They taught me how deep learning works. Moreover, I learnt how Affectiva implements deep learning to identify a face and its features and from there recognizes emotions. I also got to explore many different Affectiva SDK users' projects - it's amazing to see all of the different ways our emotion recognition technology is being implemented from diagnosing Parkinson's Disease to making people feel happier.
After my internship, I can confidently say that Affectiva has not only created an awesome product, but has also established an equally awesome work environment that pumps with motivation and innovation.