By: Ashley McManus, Global Marketing Manager; featuring Peppy Pals Founder & CEO Rosie Linder
The way in which children learn and interact with devices and applications has undergone a fundamental shift. To thrive in a world that is constantly changing, skills like empathy, collaboration and problem solving are fundamental for every child to develop. In fact, The World Economic Forum reports that these skills will be among the most required skills in 2020. What if that next education app you downloaded for your kids to play with was emotion-enabled, so that they taught social intelligence to your children in a dynamic way?
The EdTech company Peppy Pals is getting close. Peppy Pals is an Affectiva SDK user that is developing fun and educational apps that teach kids about social and emotional intelligence (SEL/EQ). While playing, they learn from the situations in an "online" world, that they later on apply in real-life situations. It was named among the "Best Empathy Games for Kids" by Common Sense Media, and is available for download on the iTunes store, Google Play and Amazon AppStore.
We interviewed Peppy Pals CEO and Founder Rosie Linder on how the apps work, the process of developing them, and what they think is the future of emotion-enabled applications.
What does Peppy Pals do and how does it work?
A study from University of Michigan shows that we've become 40% less emphatic. Just like math or reading, research shows that we have to start practice SEL early on not to be left behind. I believe that technology and academic results are important, but if empathy is taken from us I believe we will see an increase of war, racism and exclusion as a result.
Peppy Pals is an EdTech company developing fun and educational apps and books that teach kids from 2-8 years about social and emotional intelligence (SEL/EQ). Peppy Pals is the first company in the world that has gamified EQ for kids without using text or language. The award-winning apps and books use storytelling and humor to engage kids, instead of score-stress and levelling.
When kids play Peppy Pals they have fun interacting with five animal characters. While playing, they learn from the situations that they later on apply in real-life situations. The concept has been developed with early childhood education experts, EQ psychologists and researchers.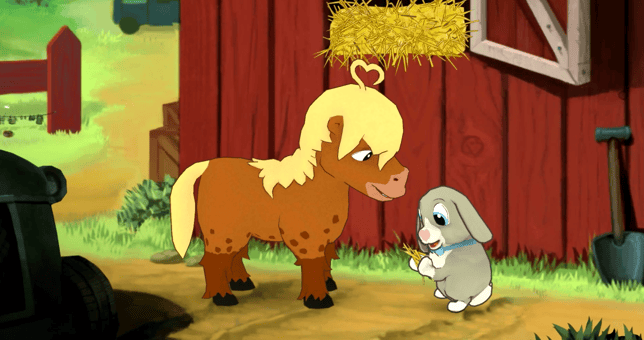 Where did you get the idea to build it?
As a parent, I felt that I could not find a playful way for children and parents to practice EQ together. It is not like you can say to your kids; "Hey, let's talk about empathy" because we all know what the answer would be (...?)
With two daughters growing up in the digital era, I had a dream to create top-quality children's games that were both fun and meaningful. Instead of putting makeup on barbie dolls, I thought games could be used as a bridge between kids and adults to inspire dialogue about the more important things in life.
At the same time, I realized the power games had on kids and thought: "Why can't games be used for something more nurturing? How can I create a bridge between children and adults?" So I decided to couple with talented animators and developers who I made cofounders, as well as an EQ-psychologist and researchers, and the rest is history.
What was your process in building it?
By collaborating with schools during development, we could make sure that kids had fun and understood the stories and lessons we teach in our games. We also realized that relatable characters with different personalities are important for kids to understand the content and to be able to put that in relation to their own life. That is why we decided to use five, genderless animal friends that kids can recognize and become friends with.
What role does emotion and emotion technology play in the concept of your app?
It has always been very important to us that our games can be played by all kids, regardless of language, culture, religion and special needs. Emotions are universal and something that we all feel.
Affectiva's emotion recognition technology is a way for us to better help children to understand, identify and express their emotions.
How did you arrive at Affectiva's technology to help achieve your vision?
When we first came across Affectiva's plugin, we were amazed at how well it seemed to read emotions, and we believed it would be a great additional feature to our already existing EQ exercises for emotions. After contacting them we were met with great interest, and with their support we decided to give it a go. The SDK really made it possible for us to find new interesting ideas for how to communicate with our users.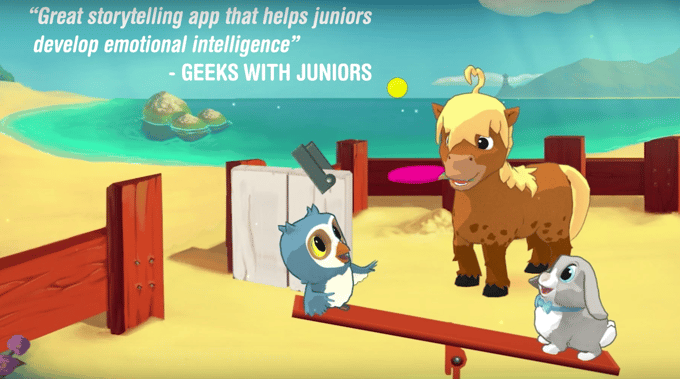 How do you use Affectiva?
So far, we've used Affectiva's emotion technology as a feature for kids to practice emotions by imitating what the characters are expressing. The camera on the device recognizes the child's face, and Affectiva's emotion recognition technology facilitates a matchmaking game.
In the future, we also hope to use the technology as a way to help teachers and families detect children with special needs like Autism, Asperger's and ADHD much earlier.
Which features of Peppy Pals are you most excited about?
We are very excited to launch the emotion reading capabilities in our app this year. It will take our innovative approach to a new level. We're also proud of the fact that we've gamified EQ without using text or language, as the apps appeal to a global audience of children. For instance, we've learned that in the heat of the refugee crisis, our apps have been very helpful and inclusive for children who do not yet speak the native language.
What is the next step for your business?
The future vision is to allow parents and teachers to receive constructive insights into their children's emotional development. We also aspire to provide a combination of digital & physical EQ products that involve as many senses as possible, leading to deeper learning for kids and adults.
Our vision is to be the number 1 "edu-tainment" choice for practicing EQ in every home and school - and in that way prevent bullying, hatred and exclusion worldwide.
Working with innovative companies like Affectiva to improve learning lies at the heart of our business. I'm confident that Peppy Pals' products will continue to revolutionize the learning industry.
Do you have any other advice for those looking to build similar apps of their own?
The road for a start up is bumpy. There have definitely been times when I've had to stop and think "what am I really doing?" Innovation takes time and requires a lot of work and research. Be patient, and team up with a passionate team that can also be cofounders.
About Rosie Linder
Rosie Linder is the founder of Peppy Pals, an award-winning EdTech platform developing apps and e-books that teach children about empathy, emotions, and problem-solving skills. As a mother of two based in Sweden, Rosie recognized the need for children to be taught emotional skills that help them better understand their emotions and ways that parents can emotionally connect with their children in playful ways. You can download the Peppy Pals app in the iTunes store, Google Play and Amazon Appstore - and check out their books on Amazon.